Gambling news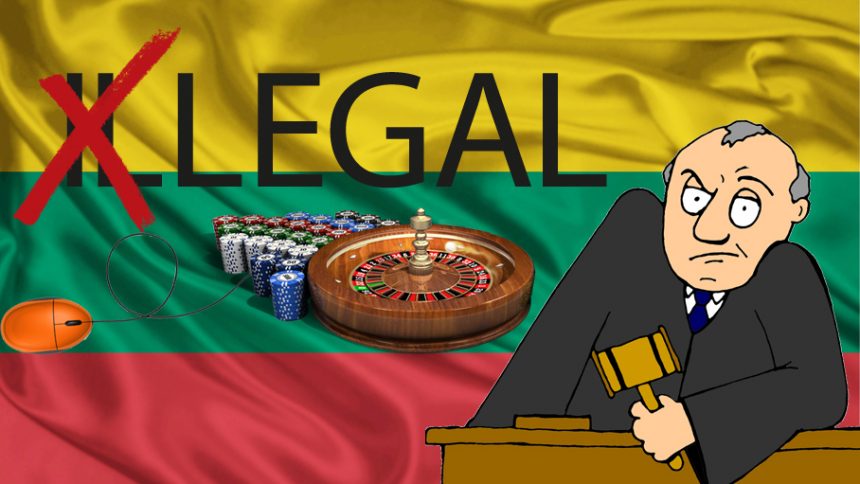 Massive restrictions on Online Gambling in Lithuania
7th January 2016
Online gambling in Lithuania started to become uncontrollable and chaotic since the Southernmost of the Baltic-states has become a target for dozens of unlicensed gambling operators.
As a prevention of the further law incompatibilities with the EU Law, massive restrictions have been issued according to the announcement of Lithuania's Gambling Control Authority.
Online gambling in Lithuania has been a problematic issue since 2015 May, when the the President, Dalia Grybauskaité has agreed with the application of restrictive regulations and signed an amendment in which Gaming Law will rise supervision in terms of online gambling.
Lithuania – alike Nederlands  – was that part of the EU so far where remote online gambling regulations have not been regulated yet. Since unsupervised online gambling activity can be a part of criminal business, the country's leaders decided not to tolerate it anymore. The European Commission warned the country about the obligation to regulate remote gambling by stating that online gambling in Lithuania should be confirm to the EU online gambling laws.
In the light of the facts which has been stated previously, the government said that "as a result, companies operating in Lithuania which comply with the provisions find themselves in a disadvantageous competitive position. This legal loophole must be closed as a matter of urgency".
As a continuation of the restrictions in terms of online gambling in Lithuania, Online Gambling Control Authority announced that further severe actions will be taken to cut down the proportion of illegally used unlicensed products of the online gambling operators.
Releasing a statement this morning, the Gambling Control Authority claimed that it has increased the monitoring of unlicensed gambling companies operating wagering services within the region.
From now on, all international firms need to have a licence and financial institutions were issued orders so as to decline transactions to illegal gambling websites.
The Director of Gaming Control Authority – Virginijus Dauksys –  made the following comment on the organization's policy:
 "These changes to regulation have been widely publicized and will be strictly legally enforced. Gaming operators need to be licensed to operate in the Republic of Lithuania."