Gambling news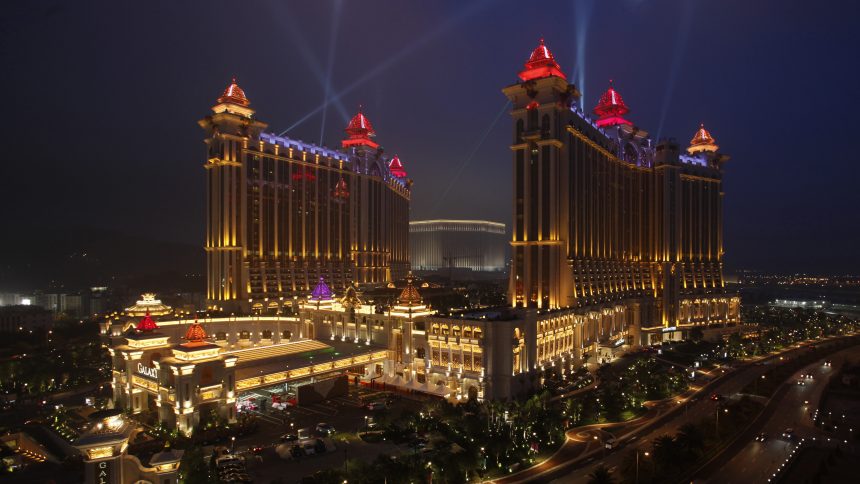 Macau Casinos Lose Money Through Recent Scams
2nd October 2015
Despite millions being made on a daily basis, remarkably Macau casinos lose money.
Las Vegas is one of the most iconic towns in the world, and that's mainly due to its large casino business. It has maintained a reputation for being the most popular gambling hub, however for a decade now it has been playing second fiddle to the colossus in Asia. Macau is the place you go to nowadays if you've got deep pockets…and we mean really deep.
VIP players all over the world come in year after year, and the city itself keeps reinvesting millions to keep attracting a large number of visitors. But despite all the glitz and glamour, Macau casinos lose money, and a lot of it. There is a growing tendency to see money mysteriously "disappear" out of the casinos and into other entities.
High-rollers form the basis for business, but even still Macau casinos lose money
Macau relies on high-rollers from all across to come to the Special Administrative Region and leave millions behind. The biggest group of gamblers come from mainland China, and they are in fact the focal point of business for Macau casinos. But in order to go to Macau and play as a VIP, Chinese gamblers first have to transfer their money through an intricate system. The Chinese government has a law which prohibits people, and VIP gamblers, from taking out large amounts of money from the country.
And this is where entities known as junket operators come in the picture. According to CNN, they in fact serve as middlemen between the casinos and high-rollers that are looking for a good time at the tables. They facilitate services to both the casinos and gamblers, as they promote casinos by inviting players and they also lend money to high-rollers to play at the respective gambling houses.
Even though they record large revenues, Macau casinos lose money. And some have pointed fingers towards the junket operators as the possible culprits. Most recently, the popular Wynn casino in Macau reported that they fell victim to a massive scam. The authorities estimated the money that went missing amounts to 270 million Macau patacas ($34 million). Wynn Casino operates Dore Entertainment, which is the the first junket representative of the iconic casino. Although Wynn Casino issued a statement that they are not the ones that lost any money, Dore Entertainment did in fact suffer financial losses.
Macau tries to diversify its services to visitors
There are experts that believe the Dore scam could only be the tip of the iceberg. A gaming industry analyst at Daiwa Capital Markets, Jamie Soo, has stressed that the scam figure could actually be in the region HK$2 billion ($238 million). Macau's gambling authority would soon be introducing a new set of rules and regulations, whereby junket operators would have to disclose the identities of their shareholders. Now it is clear why Macau casinos lose money. Perhaps if they were to have more strict rules before, they could have potentially avoided this.
Although junket operators are not viewed as the most transparent entities, they are considered to be vital to the casino business in Macau. This offers a way for Chinese players to come to the town – without which they would otherwise be unable to.Grant Govertsen, Union Gaming analyst, advocates two reasons as to their importance. "The junkets have the municipal-level intelligence and they are operating in mainland China. They know who is, for a lack of a better phrase, a good credit or not. There is no system in China like you would have like in the U.S., where the casinos can run a credit profile of anybody."
And the second reason is that gambling debt is not recognized a legal debt in China… Wynn could give you credit. If the (debtor) says 'screw you,' there's not much you can do other than not invite him back. Hence, the junkets are also debt collectors.
Currently Macau casinos lose money, so the government has tried to implement new measures in efforts to boost numbers once again. Although casinos are still the biggest selling point of Special Administrative Region, they are slowly introducing more and more family oriented attractions. More shows, restaurants, entertainment and other similar activities are viewed as the future of Macau.