Gambling news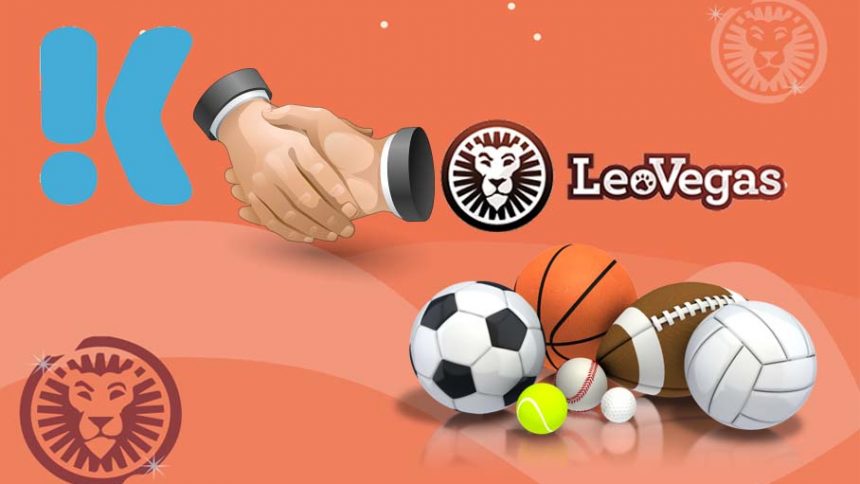 LeoVegas Sportsbook will be Live as a Result of LeoVegas and Kambi Parnership
26th January 2016
LeoVegas Sportsbook seems to be coming back to real life due to a mutual contract between Kambi Group Plc and LeoVegas Casino.  The two companies have agreed that Kambi will introduce a "fully managed Sportsbook solution" to LeoVegas, who owns a market leading position in the field of mobile gaming.
Last Friday proved to be certainly fruitful in terms of signing business contracts between the two Malta and Sweden based gaming companies.
LeoVegas Casino  – based in Malta –  is a successful company in online casino gaming, not only the best on the market but also has been rewarded with many prizes, such as the "Slot operator of the year 2015".
The company seeks to build the ultimate experience in gaming and determined to be the paramount one among many other mobile gaming entertainment companies.
Kambi Group – placed in Sweden – supplies sports betting services by using their own developed software. The company has offices worldwide, in Malta, London, Bucharest, Stockholm, and Manila.
The chief executive of Kambi, Kristian Nylén has expressed his respect towards LeoVegas Casino, and he defined the company as "a very exciting and fast growing brand". He added that he is excited to be a partner of LeoVegas in creating a new sportsbook solution for LeoVegas Sportsbook.
Based on the agreement Kambi's sportsbook will be integrated into LeoVegas' proprietary platform providing the costumers to move easily between casino and sport. Additionally, this agreement with Kambi will allow LeoVegas to broaden into international markets.
The two companies have collective interest in terms of the achievements regarding modernizing the forms of mobile sports betting. Kambi Group claimed that their support will be guaranteed to LeoVegas so as to produce a "game changing mobile sports betting experience".
Due to the good news, the shares of Kambi Group Plc are obviously trading up 11.65 per cent at SEK115.00 per share in Stockholm.
LoeVegas Sportsbook is facing up with total rejuvenation with the support of this new project merging Kambi's & LeoVegas Casino's aims.