Poker News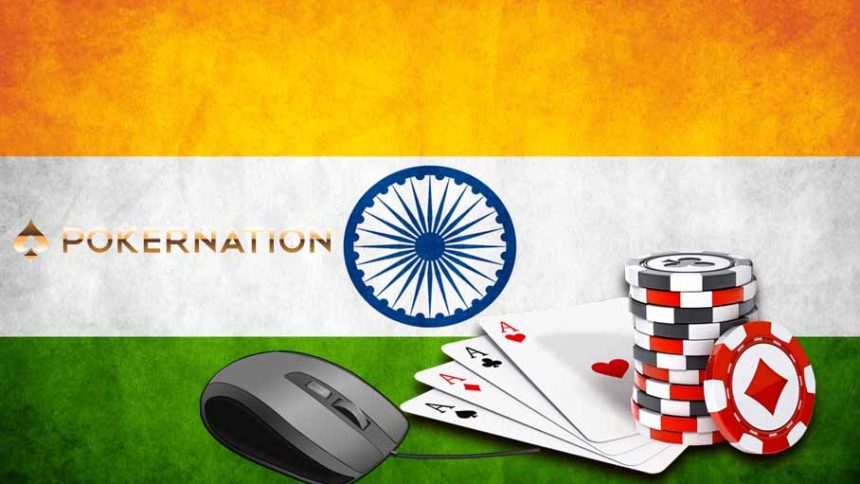 Indian Poker Fans to Play Online Poker in India thanks to PokerNation's Latest Move
19th May 2016
Indian poker fans are about to welcome a new platform where they can play online poker in India while learning the nuances of the game. PokerNation has bet big on the Indian gaming market and aims to teach newbies in order to increase the popularity of online poker in India.
According latest online poker news, PokerNation has launched its online poker services in India. The newborn online poker site is operated by Playwin which is the lottery and gaming brand of Pan India Network.
Players will be able to
play poker online real money in India
against real opponents who also enjoy online poker through their computers and mobile devices. Poker fans can play online poker in India throughout the day and every day of the week. In other words, an incessant online poker experience is awaiting the online poker enthusiasts in India.
Players Can Learn and Play Online Poker in India from Now on
The most essential feature of the PokerNation platform is that it aims to train Indian online poker players before they take up serious challenges. This system has already been experimented with over 5000 young adults across India. The "teach-learn-play" mode is believed to be fruitful eventually.
AVP of marketing Sree Ram Somayajula said that "Playing online and live against faceless but skilled opponents is an adrenaline pumping activity that never fades, as you get the opportunity to play against different people every single moment. Apart from its single minded focus on the sport of poker, what sets pokernation.com apart from other players in the market will be its emphasis on teaching the finer nuances of the game to beginners and amateurs alike and providing them with a platform to experience the game in all its varied colors."
So far the most important obstacle to remove is the online gambling laws in India. The Indian state of Nagaland recently legalized online gambling in the state. Sikkim is also known as tolerant in terms of online gambling operations in India. The Indian gambling market is estimated to be worth around USD 60 billion annually. Nevertheless, half of this income comes from illegal gambling and betting activities.
PokerNation executives believe that offering online poker services in India is not a problem as the only prohibited types of gambling are the ones which do not require skill. Online poker requires skill and expertise.
Players can Play Online Poker in India with Stakes as High as Rs. 2,000
For the time being, Indian poker players can play online poker in India for free at PokerNation. However, stakes are accepted as high as Rs. 2,000 per round. There are also daily tournaments, giveaways and other appealing online poker promotions that players can enjoy.
Although, it is the new actor of online poker in India, PokerNation aims to be among the best online poker sites in India in no time. Such amazing giveaways as a Honda Jazz and cool gadgets are expected attract more players to the online poker site.