Gambling Fun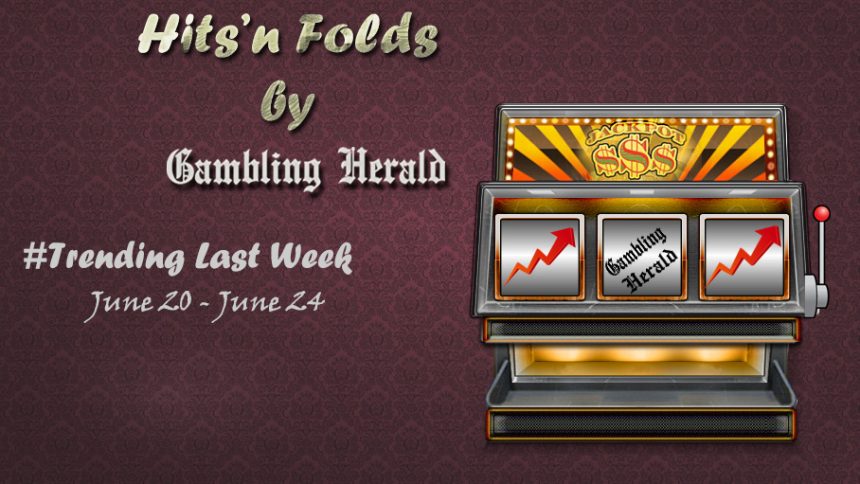 Hits n Folds: June 20 – June 24
27th June 2016
Hits – Online Gambling News
Before the UK decided to make one of the biggest makes in their history and leave Europe, Antanas Guoga, better known by the name of Tony G, and Nigel Farage placed a wager on the outcome of the Brexit referendum. Tony G bet on England staying within the EU, while Farage, who's the leader of UKIP, bet on them leaving. As it turned out, the referendum saw UK choosing to break their ties with the EU with which they've been in union since 1973.
Tony G is popular Lithuanian poker player, philanthropist, politician, sports sponsor and many other things, which basically makes him a modern-day bullshit artist that makes lots of money….kind of similar to Kim Kardashian, only with a little more brains… Farage on the other hand is a respectable member of society that used to be a stock broker before entering politics. (Oh ok, so that explains where all his wealth comes from. good thing he's not corrupt like this other guys…) Read more…
---
Folds – Online Gambling News
We didn't have and bad news last week! Yuuu piii!
---
Hits – Online Gambling Promotions
Play the awesome Shoot! slot and Football Star slot to win two tickets that will see you watch the final of the Euros in France. The final venue will be played at the iconic Stade de France, where, if you win, you'll be joined by another 80,000 cheering fans! On top of that, you and your special friend will stay in a 4-star hotel, and you'll also receive a cool €500 that should take care of all your expenses during your stay at the French capital. Wager €50 on the thrilling games (Shoot! slot and Football Star slot) to enter the prize that can see you win 2 tickets to the final! Read more…     Play now!
---
There's really nothing like it in the virtual world! (you get it??) Register an account with the amazing Rizk Casino to win your share of 200,000 Free Spins! (Check out Gambling Herald's Rizk Casino Review.) The raffle to the Free Spins promo ends today, so this is your last chance to win yourself a share of the 200,000 Free Spins on offer at the online casino. Read more…    Play now!
---
Enjoy the summer with the thrilling No Deposit Bonuses at Amsterdams Casino! You can collect a cool €10 Free Cash Bonus on top of 10 Free Spins to use on any of the online slot games at the online casino. There's nothing else to it! Just join Amstardams Casino (if you haven't already) and grab your very own Free Cash and Free Spins Bonus. (For more info about the online casino, check out Gambling Herald's Amsterdams Casino Review.) And for more rewards, make sure to claim the awesome Deposit Bonus that consists of three levels and can see you get tons of additional rewards. Read more…     Play now!
---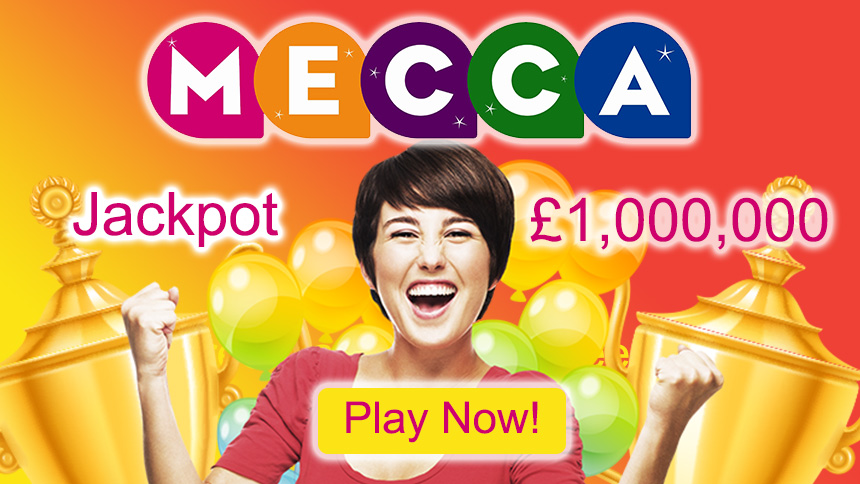 Every once in a while you get a chance to scoop big rewards, and if you happen to be at the right place in the right time, you can be taking home tens of thousands with massive jackpots! And that's just what you could have earned with the popular Mecca Bingo; they had a promo running until June 26 that saw players win a share of a whopping £1 million. (Check out Gambling Herald's Mecca Bingo Review for more info about the online bingo site.) Make sure to check back with Mecca Bingo on a regular basis for more awesome promos. Read more…     Play now!
---
Folds – Online Gambling Promotions
Yaaaaaaay! No bad promos last week!
---