Gambling news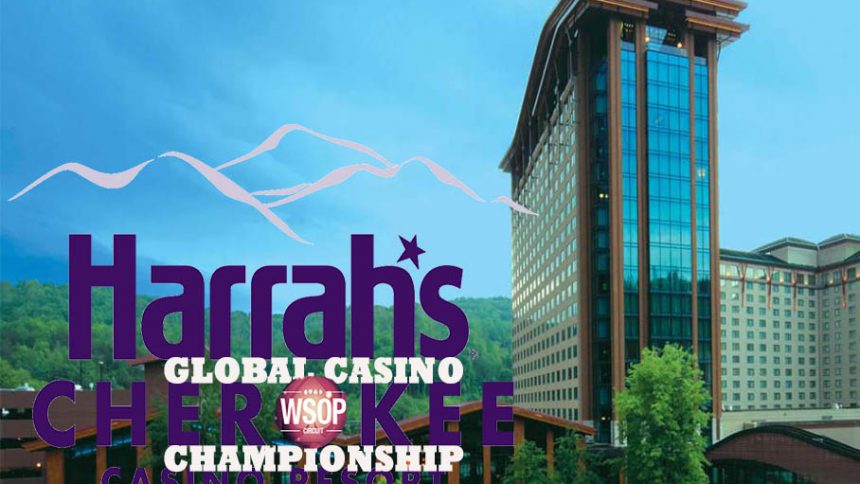 Global Casino Championship and WSOP in Cherokee
7th April 2016
This year's global casino championship will be held in Cherokee. The remarkable poker event is scheduled to take place in between the 9-11 August at the reputable Harrah's Cherokee Casino Resort. As the tournament is coming soon, (relatively) we inform you in advance not to miss this great poker competition. So you still have roughly 4 months to be prepared or qualify.
The game will be played under the lights of ESPN cameras and a minimum of $1,000,000 in prize money is granted.
This year has a special feature in terms of the tournament. This is the first occasion when the WSOP International Circuit players will be welcomed at the Global Casino Championship. The Global Casino Championship is the Omega of the 2015-16 WSOP Circuit's and the Alpha of the WSOP's next season.
This means in practice that the two games will be played at the same time. The first stop of the WSOP's Circuit will be held between 4-16 August, and the Global Casino Championship will be held during the WSOP event. The WSOP Circuit includes the standard 12 ring events, the fabulous $1, 675 Main Event and a $ 2,200 High Roller.
As the director of the WSOP, Ty Stewart expressed in a report that they are extremely excited about returning to Harrah's Cherokee for upcoming championship. He added, the timing is great since they will end one season and the next one starts immediately at Cherokee.
Players who won a ring event during the season can buy in only for $10,000. Other players who are among the best 100 of the WSOPS world rankings can also enter for the same prize.
Previous Winners of the Global Casino Championship
Back in 2011, Sam Barnhart won $300,000 who was followed by the next year's winner, Ryan Eriquezzo with $416,051. In 2013, Jonathan Hilton scooped $355, 599 and the next year Dominik Nitsche won $335,659. Last year's global championship winner was Loni Harwood with the earnings of $341, 599.
About Cherokee Casino Resort
The casino is located in North Carolina close to the Great Smokey Mountains National Park. The well-equipped facility contains more than 100 table games, great number of slot machines and poker games. Functioning as a multi-purpose entertainment facility, it has several dining options, indoor and outdoor spas and gyms, and many other great opportunities.
So if you want to qualify or take part in any of these famous poker events, learn quickly how to play poker and try your game skills.