Gambling news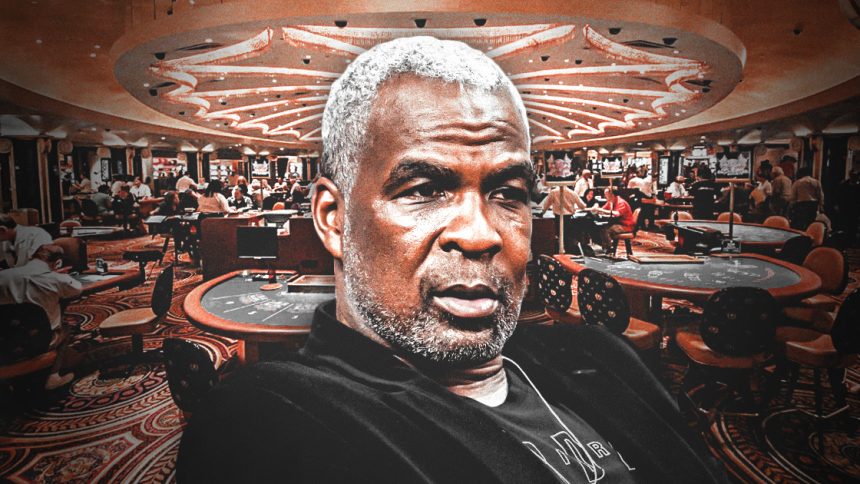 Former NBA Charles Oakley Arrested for Cheating at Casino
13th July 2018
For those of you who are NBA fans out there, one of the sport's greats, Charles Oakley was arrested on July the 8th. In one of the biggest casinos on the Las Vegas Strip, the Cosmopolitan casino-resort. Now, the former New York Knicks star was booked and later released from jail. No further details have yet been released. Let's take a look at the story in-depth.  
Cheating in any casino, yet alone a major Vegas one, is a felony. More specifically, these acts of crime can land a person in jail for between 1-6 years. As for this scenario, time will tell what will happen to a former player, who earned approximately $46m as a player. Now, the coach for Killer 3s of the Big3 league has another battle to face. Before we take a look at the offences as a whole, we advise you to check out the latest online gambling news. Click now, to find out all the hottest stories online.
Will Knicks Icon Charles Oakley Prove Himself Innocent?
Apparently, the former NBA star was playing BlackJack when he committed his foul play. He was said to have been suspected of "adding to or reducing his wager after the outcome was known". 
At the time, Charles Oakley then spat it off with the security team, who after reviewing the casino video footage, confirmed his allegation of cheating. At that moment, the 54-year old 6-foot 8 was taken into custody and booked into the Clark County Detention Centre.
The Cosmopolitan casino-resort stated the following after Charles Oakley was released:
"We have no details with regards to any alleged activity and will not comment on our guests' experience."
An act of felony of this manner is bookable with a $10,000 fine as well as 1-6 years serving in prison.
Oakley Off The Hook?
Oakley is obviously not shy from the spotlight and his attorney gave his own words on the matter. He briefly said, "this is not a significant matter and we expect it to be resolved quickly." 
The land-based attorney, Adam Solinger, who is also involved in the case, said very few people end up with such big fines and prison terms. Usually, that is for more sophisticated cheating. He said in these 'minor offenses', usually they are settled with a fine to pay.
Solinger went on to state, that a casino would be well within their rights to ban this player for life. On top of that, being classed as, "a cheat" is never a positive, as other casinos can do the same. Or, they will just keep a close eye on that individual.
Charles Oakley looks to have kept his bad-boy image after retiring for professional playing. Last year, he was kicked out of Madison Square Garden, and arrested near James Dolan, the team owner. Dolan said the Oakley was drunk and heckled him.