Gambling news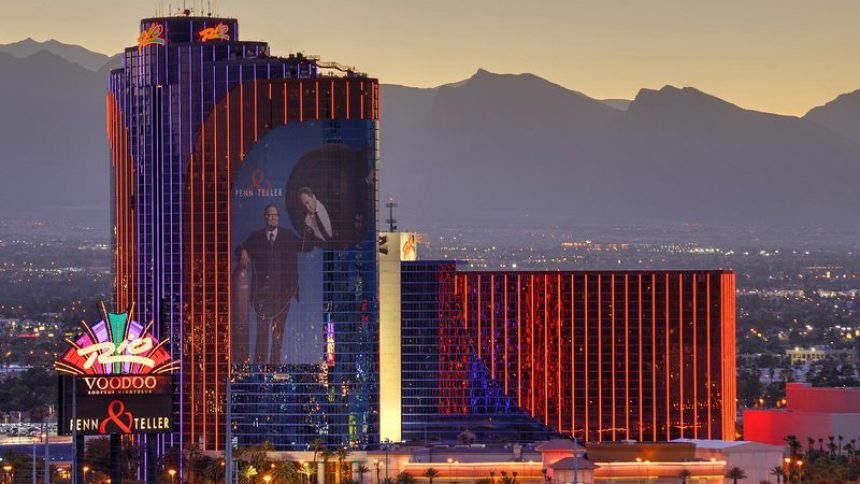 Could the Rio Casino really be Demolished?
10th October 2018
If you're one for believing all the latest rumours, you'll be shocked at Las Vegas' latest gossip. Word has it, that the off-Strip Rio All-Suite Hotel & Casino will be demolished. Now, for those of you who don't know, that's the location for the World Series of Poker Main Event ever since 2005. So is there truth behind the rumours? Let's take a look. 
For almost a decade now, the Rio Casino has been constantly under threat of being sold leading to a change of ownership. But now, as the gossip has rekindled, there could be a hint of truth behind the rumours.
What will become of Rio Casino?
A report came out on Monday, from the popular blog, Vital Vegas. To clarify, the internet based blog reports on anything Vegas related. They claim that the room service at the off-Strip resort would soon end at 11:00 pm daily. Not only that, but they also tweeted that Rio Casino could be demolished and turned into an MLB ballpark. The tweet is below: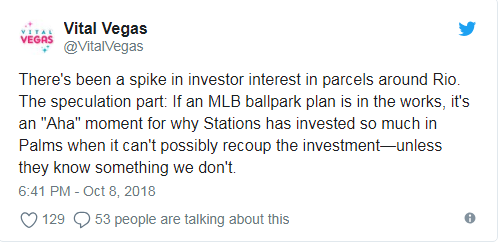 It is important to know that none of the information has yet been confirmed. These are just rumours which are flying about in Vegas. For more concrete information about what is going on in the gambling world, check out the latest online gambling news.
Vegas Becoming a Sporting Area
Another possible theory is that the proposed MLB ballpark could be following the footsteps of other sports. It is known that Las Vegas is not the home of any sporting event, besides boxing and mixed martial arts, until recently.
Into their second season, the Vegas Golden Knights of the National Hockey League were the first to play sports in the city.
Another example is how the Oakland Raiders are set to be relocated as soon as next year to Vegas and will be known as the Las Vegas Raiders for the 2020 NFL season.
With two of the major 4 sports established in Sin City, there's only the NBA and MLB left. So would the demolition of the Rio Casino have truth in it? Perhaps a ballpark would be an invitation for a new sporting team in the MLB.
If that's the case, there's only one sport left. We will be updating you on the situation as soon as new reports come out.