Gambling news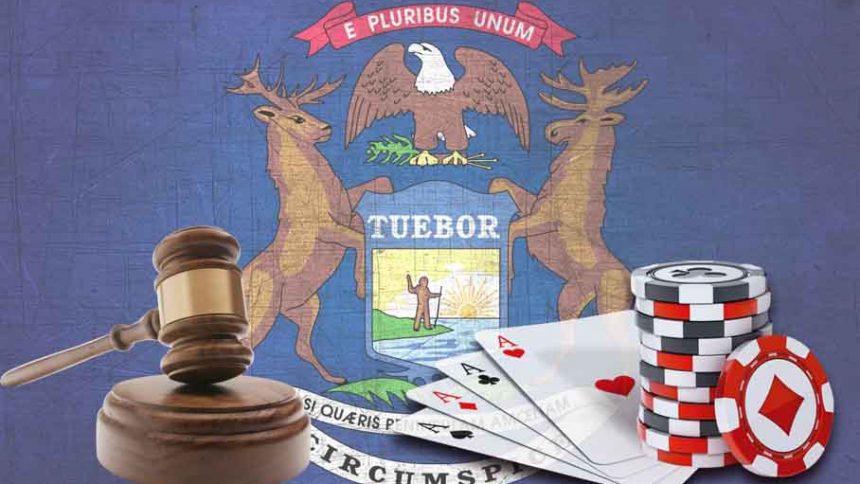 Can You Play Online Poker in Michigan?
6th May 2016
Can you play online poker in Michigan? Well, not currently but future seems bright in terms of the legality of online gambling in Michigan.
According to online poker news, US state of Michigan is getting ready to welcome new US online poker sites. Michigan online gambling bill SB 889 (a.k.a. Lawful Internet Gaming Act) has been introduced in the Michigan Senate by Senator Mike Kowall.
Although it seems like many small operators will likely to stay out of the market due to the huge licensing fee of $5 million, big operators will jump onto this opportunity as the state has a huge gambling potential. Michigan's population is around 10 million which is more than New Jersey which hosts around 9 million people. Considering the fact that New Jersey online casino revenue reached up to $150 million last year – we are talking about some 90% of the total US online casino revenue here – getting into a market bigger than New Jersey is quite appealing.
In the Michigan Senate's Regulatory Reform Committee on Wednesday, the lawmakers of the state and the representatives of the online poker industry tried to find an answer to these questions? Why is online poker in Michigan illegal? And how can the fate of online gambling in the state be changed?
The author of the bill Senator Kowall claimed that online gaming in Michigan would create around 22,000 jobs in the state, along with huge tax revenue. These two reasons alone are game changer factors. However, there are more issues to sort out regarding the online casinos in Michigan.
Poker Players Alliance executive director John Pappas stated that licensing and regulating are important issues. The online poker sites in Michigan should receive approval from the Poker Players Alliance so that players can actually trust these websites.
Canadian online gaming company Amaya, which owns PokerStars (check if you can play PokerStars online in the US states) and Full Tilt, sent three representatives to the committee hearing. Amaya representatives emphasized four important aspects of giving license to the best online casinos in Michigan. The first representative claimed that the major online casinos have developed a system to set limits to gamblers so that problem gambling won't harm players as much as the land-based casino gambling in Michigan.
The second speaker was the Amaya director of operations Steven Winter. He stated that they have the technology to make it sure that only players within the state can access the online poker sites in Michigan.
The third Amaya representative focused on the illegal issues regarding gambling. He claimed that money laundering is not an issue in the online casino world since they do not accept cash. Moreover, whoever involves in an illegal online gambling activity can be caught easily since every move on internet leaves an online footprint behind.
Can You Play Online Poker in Michigan from Now on?
It is still a matter of wonder whether Michigan will legalize online gambling or not. However, the SB 889 bill seems strong enough to pass into law after the senate finds a solution to some major obstacles like problem gambling and the decreasing revenue of land-based casinos.
Legalization of online casinos in Michigan will definitely worry some important business in the state as the decreasing gambling revenue of Michigan may enter a period of free fall. Nevertheless, Spectrum Gaming managing director Michael J. Pollock disagrees with these concerns. In the hearing he claimed that there will always be a demand for land-based casinos since they are still appealing to many gamblers. Moreover, land based casinos can venture into online gambling market in order to attract more players to their facilities.
The representatives of the three major casinos of Detroit stated that they are neutral towards SB 889. Detroit's annual gambling market generates $1.3 million annually. This number is way lower than the online gambling revenue of New Jersey. With its potential Michigan's online gambling industry can start generating way more income than the current status if SB 889 can pass in the senate.