Gambling news
Here's the story of the Biggest SlotsMillion winner yet!
31st January 2018
SlotsMillion were among the happy headlines as they announced their largest win up to date. The SlotsMillion winner made a sum of 2.2 million pounds. Playing on his favourite NetEnt slots, Mega Fortune, here is the story of the first jackpot millionaire victor.
"I'm pretty shocked actually! I can't believe it." said the anonymous SlotsMillion winner, who became the first player to hit the 7-digit milestone, making history for the online casino.
According to the latest online gambling news, winners can be found daily on many gambling sites such as Luxury Casino. But what about the ones who really make it big-time? What about major turning points in a life? Those are the winners who hit the jackpot.
Having made his account on Sunday here's more from the Tuesday morning winner.
The New SlotsMillion Winner: What he had to say
"It's been a fantastic day.I'm still waiting to tell my wife, as I didn't want to tell her while she was driving! I've bought some champagne, so we're going to have a little celebration and discuss what we want to do. 

It's not my first time playing at an online casino; I play every now and then, and like to try out new sites when I find one that sounds interesting."
More About SlotsMillion
Besides the fantastic news for the 'SlotsMillionaire', and for the online casino's publicity, the actual reviews received by the gambling site have been highly praising. With a vast selection of games to play, including many favourites like Money Moolah, Starburst and Tomb Raider, the casino offers over 1100 bonus video slots.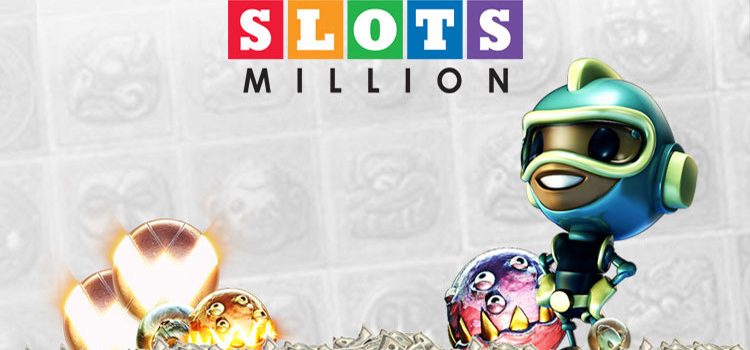 Brilliant Customer Service
Not only did the online gambling site help but they have been approved of by the latest millionaire, as well as many other players. The site offers various loyalty bonuses and has also typically replied to many ratings and customers in a short period of time.
Any advice for other players?
"I don't think I can give any advice, as it's always a personal decision. Just make sure you have fun and know when to walk away." was stated by the SlotsMillion winner in his last question for the online gambling site.