Uncategorised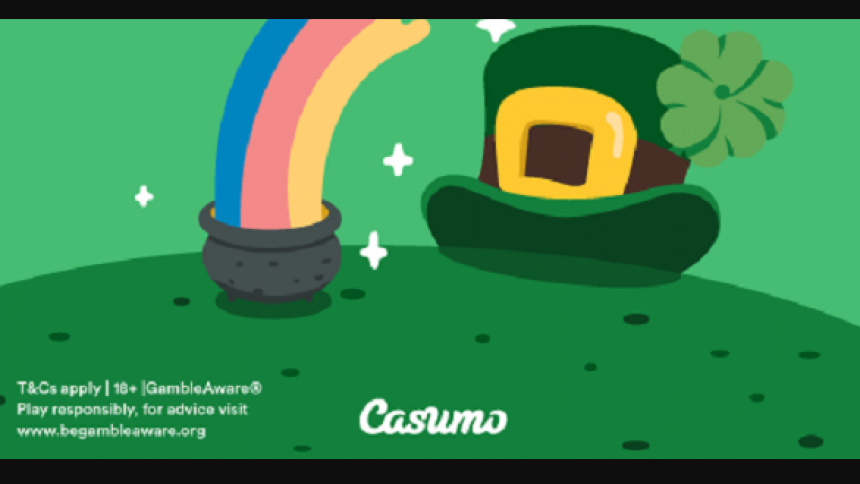 St. Patrick's Day Cash Drop at Casumo Casino
15th March 2018
It's almost that time again when the celebrations start, people dress up in green and Casumo is there for the taking. The online casino is celebrating a special St. Patrick's Day Cash Drop where lucky players play for a pot o' gold. We take you through the simple steps to finding that four-leafed clover to bring you tons of riches.
Legend has it that spotting a rainbow and following it until the end will lead you to a pot of gold. However likely or unlikely this turns out to be, at Casumo Casino, more chances of finding riches are available. By playing Rainbow Riches Fortune Favours, wagering £20 will kick-start your hunt.
St. Patrick's Day Cash Drop on Rainbow Riches Fortune Favours
Because of the celebratory day in Ireland, betting £20 will not only open up a cash balance for the game but will also automatically qualify you for a £10,000 raffle. The tournament starts on Friday the 16th of March ending at 23:59 on March the 18th.
Randomly selected winners will be compensated on the 19th of March on their Casumo accounts. Cashing out at Casumo Casino is never a problem, check out what the third jackpot winner of 2018 claimed about the online casino. Also, find a link attached to all general sagas in the betting world at the latest online gambling news.
Rainbow Riches Fortune Favours is the other St. Patrick's Day Cash Drop when money falls from the skies. All you have to do as mentioned before is deposit £20 to play and keep thinking about that healthy prize at the end of the rainbow. Cash prizes from 1-10 are as follows:
–1st: £5,000

–2nd: £2,500

–3rd: £1,000

–4th: £700

–5th: £300

–6-10th: £100
Good luck to all gamblers playing St. Patrick's Day Cash Drop for a chance enter the land of milk and honey. Either on the slots game of Rainbow Riches Fortune Favour or the £10,000 raffle. Play now at Casumo Casino.