Online Gambling Promotions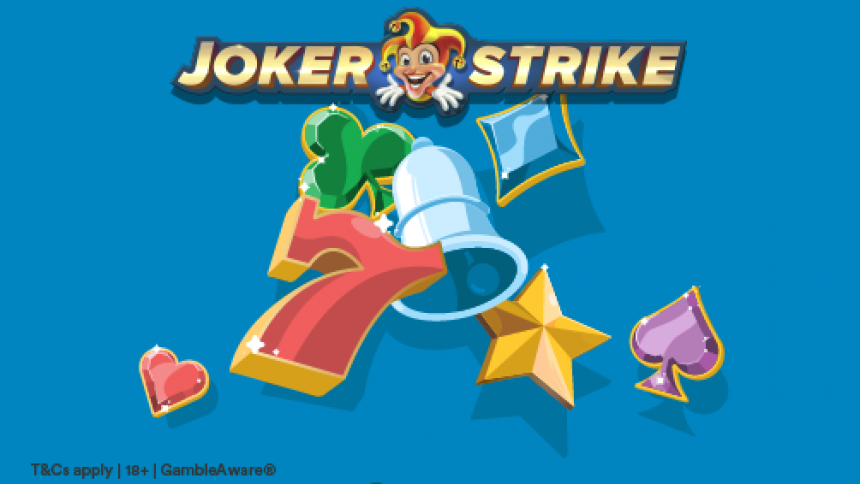 Play Joker Strike At Casumo Exclusively
14th April 2018
Here's more about another game which has been freshly launched recently. By logging in, you will receive an exclusive offer playing Joker Strike at Casumo Casino. The online casino will have the game for two weeks before it is accessible on more online casinos. What can be expected from the game? We take a look. 
The new slots game comes at the same time as other games are set to be released. By taking a look at the latest online gambling news you can access more information. Lucha Libre is making a special return with its sequel set to come out. The Mexican masked fighters game is another popular slots game. Will Joker Strike have the same reviews? See for yourself at Casumo Casino.
Play Joker Strike at Casumo Casino
The online casino has a period of time now when it is the only online casino to be able to share this game. After 2 weeks, the game will be far more reachable on other online gambling sites as well. Quickspin's Joker Strike is a 5×3 reel slot with 10 paylines.
It will be available on mobile, tablet or desktop and features an outer wheel where additional prizes can be won. This is activated with every win. Every time a player lands on a symbol, new ones appear on the reels for even bigger wins.
Joker Strike also has an exciting Hi Roller feature, where the bigger the bet, the bigger the prizes to be won. When in Hi Roller mode, spins have extra features such as moving wilds, guaranteed wild and wild strikes as well as double chance wins.
So log-in now to play Joker Strike at Casumo Casino and get to grips with the game before it becomes played on every casino site.