Online Casino Promotions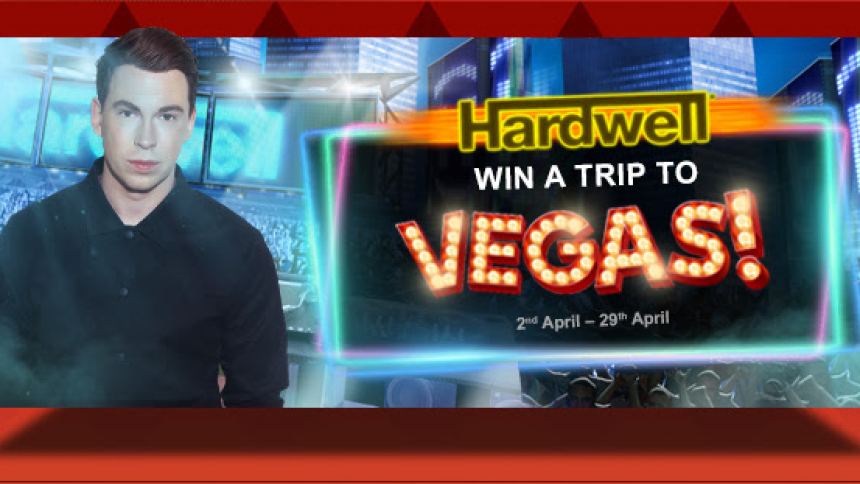 Play Hardwell at VideoSlots
12th April 2018
This April, a promotion is on offer for an amazing prize. By playing Hardwell at VideoSlots, an exclusive tournament sees the 1st placed player enjoy Hardwell live. Not just that, live in Las Vegas! Let's take a look at the basic info to make up this contest. 
At VideoSlots Casino, on April 2nd started a competition on the slots game Hardwell. April 29th will be judgment day when the leader-board will close and the online casino will crown their champ. For more stories about victories, check out the latest online gambling news to see how players like yourself hit the big time. Before we take a look at the details, here's a short introduction to who Hardwell is.
Try your Luck Playing Hardwell at VideoSlots
A trip for two to Vegas, accommodation for 4 nights/5 days, €1,500 spending money and a chance to listen to that live. Could it be any better? By playing Hardwell at VideoSlots, the top prize is there for the taking as the online casino has outdone themselves. On the 31st of August, Hardwell will be playing in the Hakkasan Club for the winner of the competition.
How to win the impressive prize?
It's not even difficult to participate for the top prize. All you have to do is start playing Hardwell at VideoSlots. The game which was developed by Greentube, is available on the online casino. Every spin earns you a point. Every win earns you more points. The player with the most points at the end of the exclusive offer gets to pack his bags for his little trip in August.
And that's not all! As a show of fair play, the VideoSlots will also be hosting a €1000 draw. Your first 50 spins on Hardwell will earn you a guaranteed ticket to draw for a €1000 pool prize. The following will apply for positional places:
1st= €500
2nd= €200
3rd= €100
4th= €50
5-10th= €25 each
Log-in now to compete whilst playing Hardwell at VideoSlots Casino. Be sure to keep believing and listen closely to the dutch DJ's work. His upbeat music might be a key motivator in your journey to success, Vegas and the Hakkasan Club.