Uncategorised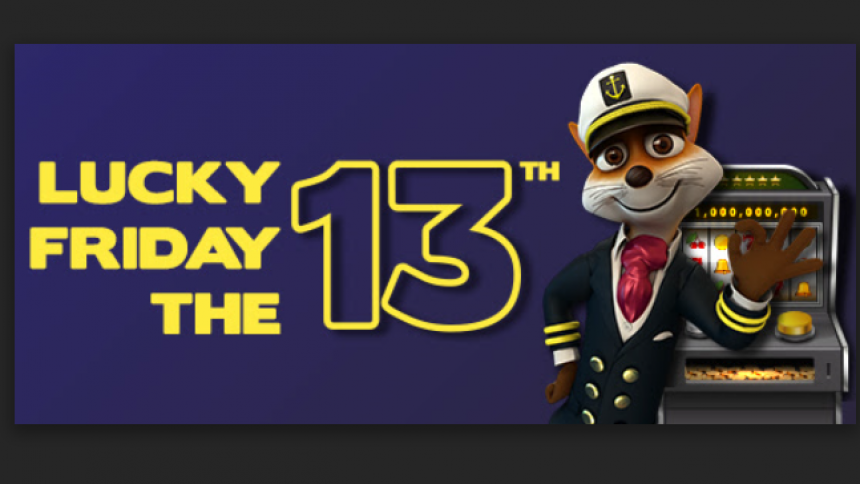 Get your Lucky Friday the 13th Bonus
12th April 2018
Walking under a ladder, breaking a mirror, seeing a black cat cross your path, we've heard it all before. Why not flip the scenario though? Could Friday the 13th become a good day? Will superstition lose? At Hippozino Casino, the cards are set for you to benefit with the Lucky Friday the 13th bonus. The online casino will give out a major premium offer for users to take advantage of. We take a look. 
Friday the 13th originally was said to be an unlucky day but at Hippozino Casino, it seems to be the opposite. With horror movies building up the hype of the date, superstitious people across the globe also consider the day a miserable one. One to survive. The opportunity presented by the casino is a tough one to miss out on just because of superstition.
Hippozino's Lucky Friday the 13th Bonus
The online casino has given players the benefit of going for their all tomorrow. With a promotion running until the 13th 23:59 GMT, let's flip the date around and claim it to be a lucky one. Here's more on how the bonus will affect players:
-Existing players will receive a 45% Bonus up to £/$/€450 + 13 Free Spins by depositing £/$/€20 or more using deposit code: 13
-Depositors can claim 13 Free Spins by depositing between £/$/€10 to £/$/€19 with deposit code: 13
Go one up on Hippozino Casino and Friday the 13th with the special bonus. No one will receive any bad luck, it looks like with a perk like this, it can only be good. May you keep your wits about you whilst cashing in on the Lucky Friday the 13th bonus and hope for the best. Be sure to check out the latest online gambling news for all the latest sagas in the betting world.