Lotto News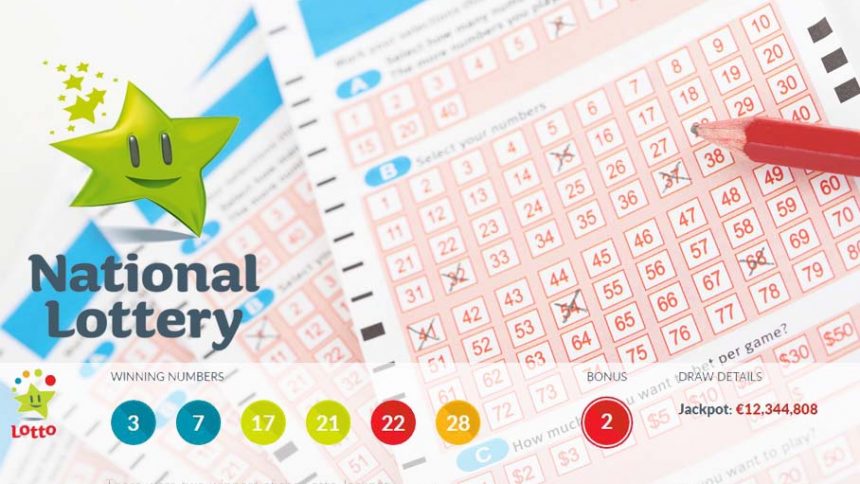 Irish National Lottery Winning Numbers Bring Fortune to Two Unknown Winners
9th May 2017
Irish National Lottery winning numbers of the 6th of May draw have brought fortune worth over €12,000,000 to two lucky winners. The identities of the winners remain unknown.
Irish National Lottery winning numbers which have granted €12,334,808 to two lucky players were announced on Saturday. However, the jackpot winners haven't shown their faces yet. What we know is that the winning tickets were sold in Westmeath and Donegal. Both counties were visited by passersby regularly; therefore, it is not known whether the jackpot winners are locals or visitors from Northern Ireland.
Irish National Lottery winning numbers of the 6th of May draw were announced as 3, 7, 17, 21, 22 and 28, and the bonus ball was 2. Both winners hit the jackpot, which brought €6,172,404.50 per person, through quick-play. Kudos to the lottery machines that predicted the outcome correctly!
According to the latest online lottery news, store manager of Athlone, Co Westmeath Paula Keegan stated that it was the first time she sold a winning ticket. "This is a busy shop with lots of passing trade so while we would love if the winner was a local, it is a possibility that the ticket was purchased by someone passing through," she said as published on the Irish Times.
The locals are curious about the identity of the big winner in Carrigart, Co Donegal as well. The possibility of having a millionaire neighbor excites the local population. According to BBC, the shop owner Michael Gallagher claimed that the identity of the winner was unknown so far. "It could very well be someone from Northern Ireland" he said. The seaside village is quite popular among tourists from Northern Ireland.
In order to hit the lottery jackpot you don't need to visit a seaside village in Ireland and guess the Irish National Lottery winning numbers. We offered a detailed list of the best online lottery sites available on internet. For example, you can simply visit Icelotto to play online lottery in the UK or all over the world. You can read our detailed Icelotto Review to learn more about playing online lottery in the USA, the UK, Australia, Ireland, and the rest of the world. You can play PowerBall, EuroMillions, SuperEnalotto, EuroJackpot, MegaMillions, OzLotto, UKLotto and more online without leaving the comfort of your home. Collect VIP points to become get Icelotto Bonus of up to 10% Cash Back + 2% additional discount on your ticket purchase.