Gambling Fun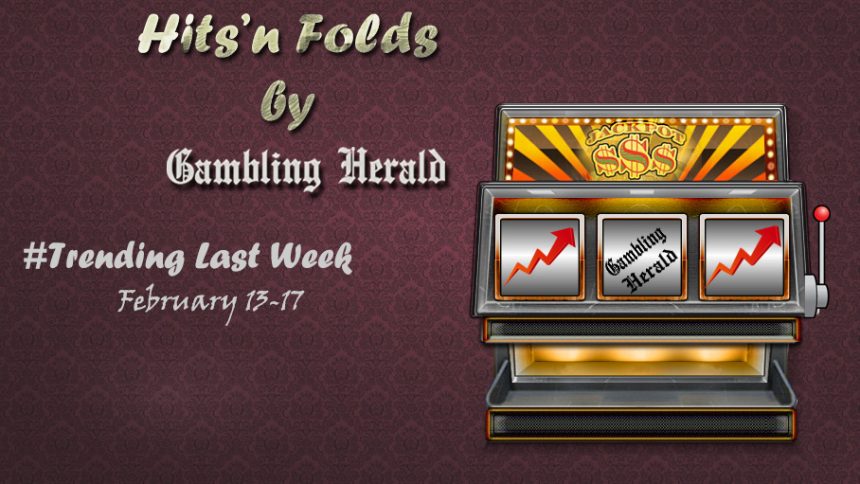 Hits n Folds: February 13-17
20th February 2017
Hits – Online Gambling Promotions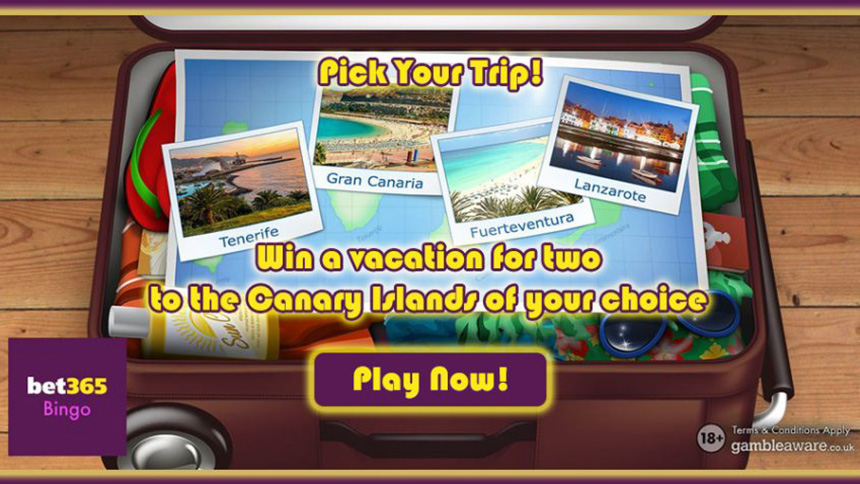 While the rest of the continent is freezing, you could be laying on the beach and soaking up all the sun at any one of the Canary Islands. You read that correctly! With Bet365 Bingo Giveaway you get to pick your trip which island you want to visit on this exclusive vacation offer. (Take a look at Bet365 Bingo Review at Gambling Herald for more info about the online bingo site.) Play every day of the week and make sure to opt-in for the All-Winners Finale games every Sunday to win tickets that could see you potentially playing with the dolphins on Gran Canaria, Fuerteventura, Lanzarote or Tenerife – the choice is yours really! Oh, and let's not forget about the Community Jackpot that's worth £250! Read more…     Play Now!
---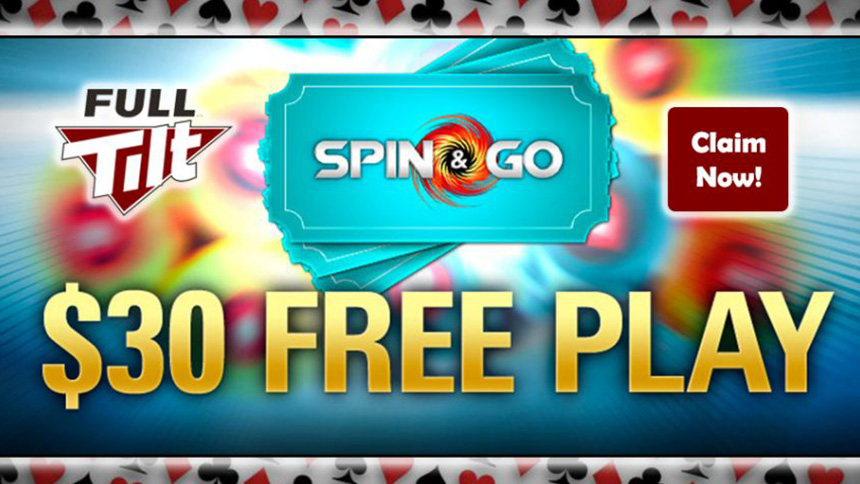 Do you like playing online poker? Do you like betting free stuff for your favourite tourneys? Well, then you should head on over to Full Tilt ASAP to collect $30 Poker Free Play for use on any of thrilling games and tourneys that are guaranteed to give you the best poker experience and loads of rewards, on top of that.(Check out Full Tilt Review for more details on the online poker site.) Just make a $20 First Deposit or more, and Full Tilt will immediately gift you the $20 Poker Free Play. The Poker Bonus is split up into six rewards during the first six days, so it gives you the chance to explore different tournaments and make even more cash! Read more…     Play now!
---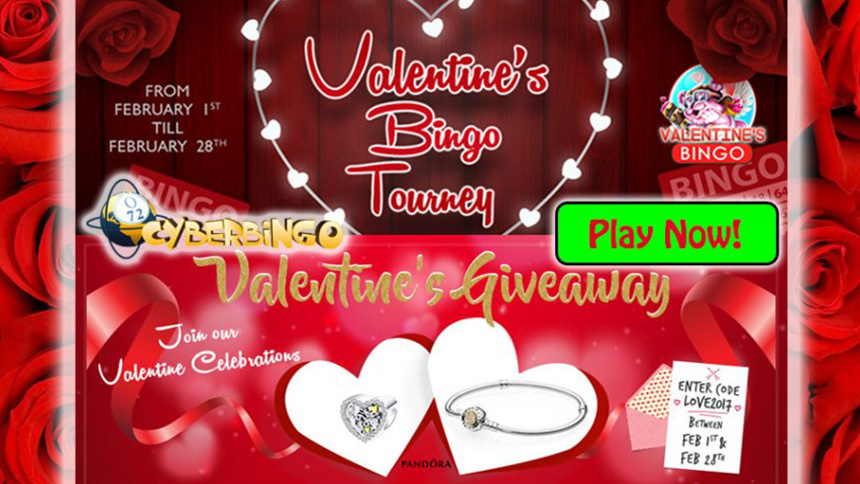 There's still plenty to be won with Valentine's Day Offers, despite the 'love day' having passed last week. CyberBingo is giving out $3,000 in CASH and unique Giveaways throughout February, so make sure to make the most of your time at the iconic online bingo site. (For more info about the online bingo site, check out CyberBingo Review.) Get a ticket for only $0.50 and play the Valentine's Bingo Tourney for shot at the $3,000 Cash Prize and a chance to get a Pandora silver bracelet that's accompanied by a heart-shaped charm. Use this opportunity at CyberBingo in case you've missed out on getting a cool present from your loved one on Valentine's Day. Read more…     Play now!
---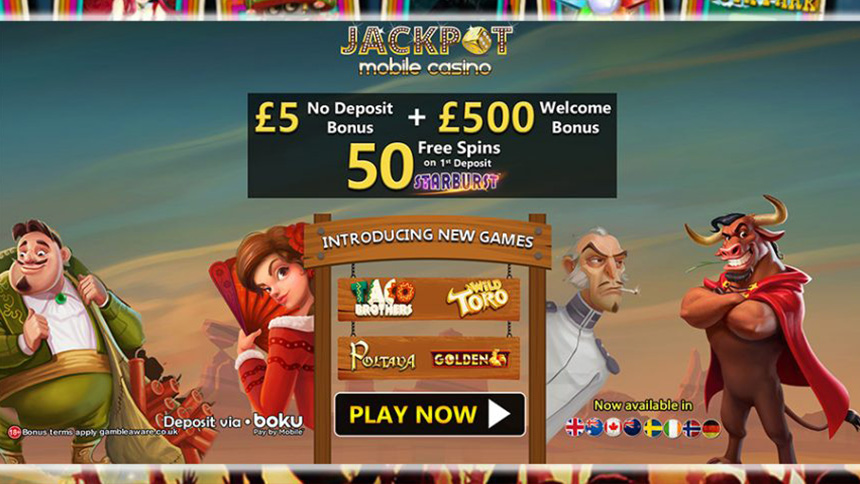 Take advantage of Jackpot Mobile Casino's generosity with loads of offers, if you consider yourself to be a casino enthusiast that's constantly on-the-go. First of all, there's the £5 No Deposit Mobile Bonus, then there's the £500 Welcome Bonus that's split up into three Deposit Bonuses and lastly, there's 50 Free Spins up for grabs on the Starburst slot. If this doesn't convince you to join Jackpot Mobile Casino, then we don't know what will? If that's the case, perhaps you should stick to playing games that don't give out any sort of rewards. (Learn more about the online casino by reading through our Jackpot Mobile Casino Review.) But if you like winning, and more importantly, winning big time, then sign up with Jackpot Mobile Casino today and get your hands on the three separate bonuses: £5 No Deposit Mobile Bonus, up to £500 Welcome Bonus and 50 Free Spins for Starburst slot! Read more…     Play now!
---
Folds – Online Gambling Promotions
With all the amazing offers we had last week, how could we possibly dig out a bad one??
---
Hits – Online Casino News
Ahh crap! We've seen our impeccable run finally come to an end after a very long time! But we'll get back to great online casino news in no time.
---
Folds – Online Casino News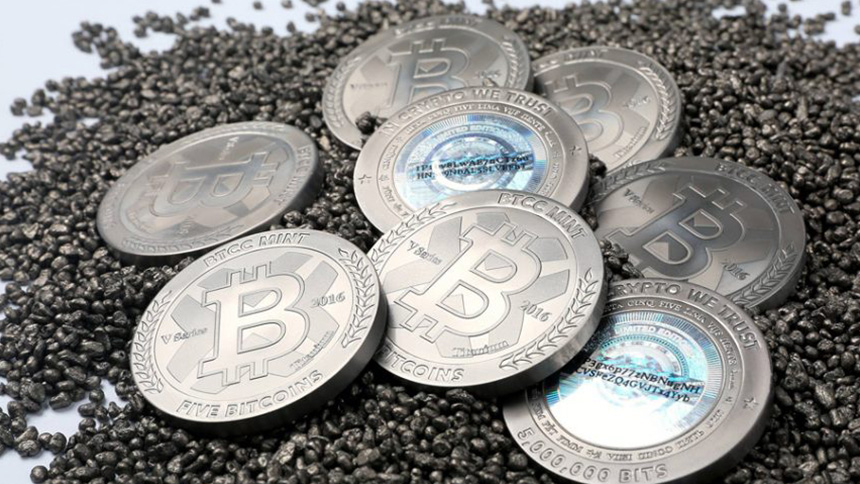 With the Chinese Central Bank imposing a new set of standards regarding anti-money laundering (AML), the Chinese Bitcoin Exchange BTCC was forced to halt trading operations for a month (lasting until March 15) in order to implement systems that will comply with the new rules. Although this promises to not only ensure more cyber protection to the exchange itself, but more importantly, to the customers, as they are the ones at risk of being defrauded of their virtual currencies. The problem is that many customers won't be able to do any of their regular cryptocurrency trading until the suspension is lifted. As a result of the trading freeze, many traders opted to do their business on other platforms, which has resulted in affecting the performance on the markets. Read more…
---