Feature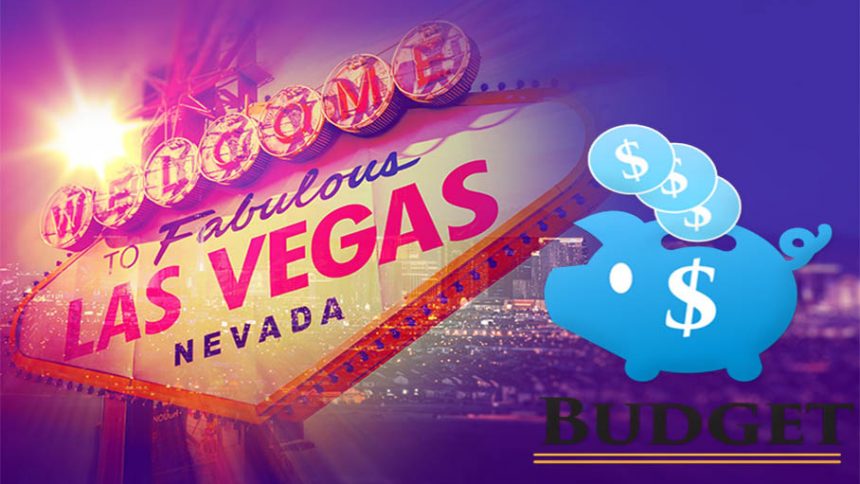 Guide to Prepare Las Vegas Gambling Budget
7th March 2016
If are just about to leave your hometown to try your luck in Vegas, you will definitely need a Las Vegas gambling budget guide. Especially if you are a 'debutante' at the glamorous gambling paradise of Vegas. The best casinos in Las Vegas are waiting for you, however you should know some tips and tricks about how to gamble in Las Vegas for the first time. Just to make sure you won't spend all of your money and won't be carried away by this fascinating money-luring city.
Las Vegas Gambling Budget and Your Expectations
Wherever you go in Vegas, the word 'cheap' or any of the synonyms of it should be deleted from your dictionary. Practically, you need a ridiculous amount of money to gamble in Vegas, but if you can live in a normal standard, that could be solved for you. As the first tips of your Las Vegas gambling budget planning, here are the five amazing casinos you should definitely visit:
(Our assessments are based on Accommodation, Food&Drink, Nightlife and Specials expenses)
Las Vegas Gambling Budget 1: MGM Grand Casino
Accommodation: You can find a room here between $125 -$1688. The choices are West Wing King room with luxurious features to a maximum of 2 guests. Or if you need something posher, and you have more than one companions, the Skylofts Two Bedroom Loft is waiting for you. With a maximum 7 of guest this room is huge, 3000 square feet. So you can have a party there too.
Food&Drink: The casino has over 10 restaurants from Subway to a Sushi Bar. However, you have to check the restaurant which you would like to eat in first, since each of them have a dress code. One of the best Japanese restaurants is Shibuya, where an average price of a dinner is around between $200- $700.
Nightlife: There are a wide variety of night out options at MGM Grand Casino. Losers bar, Whiskey Down or DJ's, whatever you want. Cocktails are available from $12 at Whiskey Down.
Specials: You can have a golf-package or visit the spa and fitness center or have a private pool from a minimum of $800.
 Las Vegas Gambling Budget 2: The Cosmopolitan
Accommodation: In this casino you can rent a beautiful city room with a calm atmosphere only from $143.
Food&Drink: In the most popular Seafood restaurant of the casino, you can eat a proper dish of Lobster from $39/lobster. Or you can find every delicious drink you can imagine, if you try the authentic cocktail bar, Vesper where the cocktail prices starts from $16.
Nightlife: There is a famous night/day club with the best DJ's from all around the world, called Marquee. The prizes  depend on how hard you party.
Specials: The Cosmopolitan has a social club which blurs the line between restaurants and night clubs. 'The Rose. Rabbit. Lie.' has a special menu where you can eat quite an expensive beef wellington for $275.
Las Vegas Gambling Budget 3: Red Rock
Accommodation: Luxury Two Queens rooms with a picturesque view to a Canyon is available from $220.
Food&Drink: Dining and drinking facilities are endless here as well, T-bones chophouse is one of the most loved place to have dinner. You can have a perfect prime burger there from $24 with a $16 white cosmopolitan.
Nightlife: In a special nightlife venue of this casino you can book tickets to famous stars' concerts.
Specials: There are adventure tours around Red Rock Canyon and IMAX cinemas with bowling centers, spas and everything you wish.
Las Vegas Gambling Budget 4: Aria
Accommodation: 1465 square feet penthouse suite accessible with strip view is available from $523.
Food&Drink: Julian Serrano, a great Spanish restaurant offers dishes from $31-$50.
Nightlife: There is special a Baccarat lounge with nice piano music and cozy atmosphere, drinks (whiskeys) from $18.
Specials: Golf courses, fitness facilities, shopping or pools and galleries are the part of this extravagant casino.
Las Vegas Gambling Budget 5: Caesars Palace
Accommodation: The Forum Classic room of the casino is available from only $167.
Food&Drink: In the Gordon-Ramsey Pub and Grill restaurant there are different variations of menus. The cocktail menu offers lagers from $10, moreover foods from the pub menu includes dishes especially pies from $25.
Nightlife: The nightlife of the casino is also impressive including Cleopatra's Barge – a dance room – with an average price of $12-$13 per drink.
Specials: There are special shows presented by special guest, like Elton John, Rod Stewart or Celine Dion.
At the end of our Las Vegas gambling budget tour we hope you can make your choice easier and smarter. And one more good advice you probably became familiar with by now, you should have money even under your skin if you are going to gamble in Vegas.