Casino Bonuses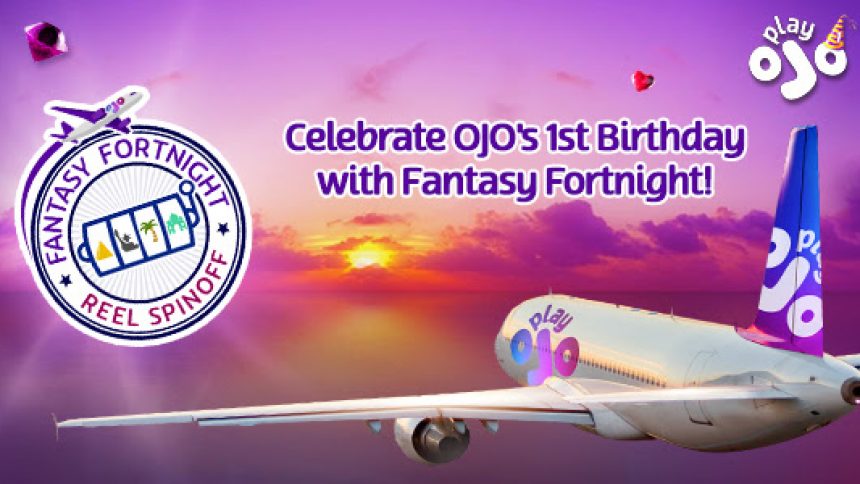 Celebrate the 1st PlayOjo Birthday Tournament
20th February 2018
Remember the latest gambling news on how PlayOjo had won an award for its straight-forward policy? Well, the online gambling site has another moment to celebrate, the 1st PlayOjo Birthday! With many joyous moments over the past year, could the upcoming tournament make it a day to remember?
With all the hype around the site, this isn't the first time PlayOjo Casino has made it to the headlines. Besides the news on their Meister Award for Best New Casino of 2017, here are a few more titles they have claimed.
-"PlayOjo are the Casino of the Year" –  SIGMA Gaming Malta

-The EGR Operator Awards for 2017 gives "Rising Star" PlayOjo gold.
Onto the PlayOjo Birthday Awards
The birthday celebrations are being held starting from the 26th of February until the 11th of March, . On the platform game of "Fantasy Fortnight", a tournament will be hosted by the online gambling site. With top prizes to be won, you might find yourself also celebrating amazing birthday presents. Here are just a handful of the many prizes to be won!
-1st: A Fantasy holiday
-2nd: 1000-pound voucher of your choice
3rd: Your Fantasy TV
And many more prizes yet to be revealed. All you have to is sign-up for the PlayOjo Birthday tournament. With good fortune on your side, the Fantasy Fortnight tournament could be a nice little profit. Head on over to PlayOjo Casino for a chance to win the whole competition and go on an exclusive fancy vacation.