Online Gambling Promotions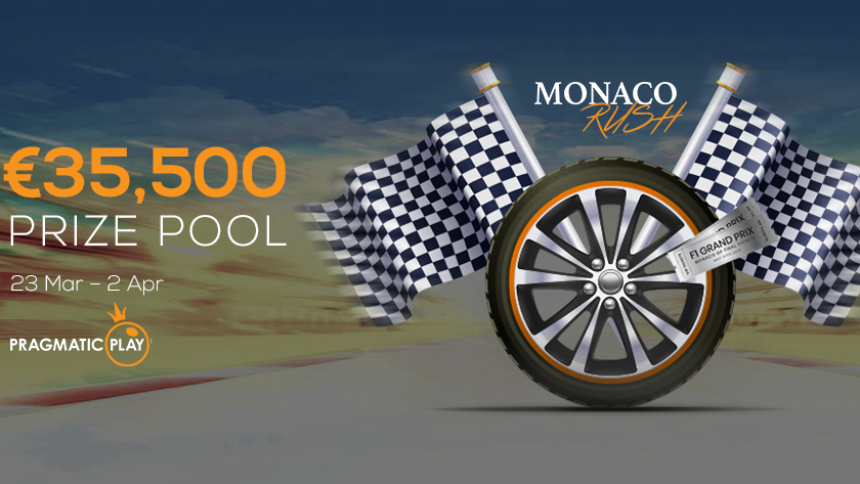 Win VIP tickets to the Monaco Grand Prix
23rd March 2018
At FortuneJack Casino, there's a €35,500 prize pool to be shared among 500 players. The second-placed runner-up alone will bag €2000. As for the champ, he will be rewarded with two VIP tickets to the Monaco Grand Prix! Let's take a look at the stipulations.
Climbing up and down a leaderboard for the grand prize, the amazing competition run from the 23rd of March until the 2nd of April. By placing real-money bets on the Pragmatic Play Slots games below, we take a look at the requirements.
For more information on gambling tournaments and general stories, visit the latest online gambling news.
Win VIP tickets to the Monaco Grand Prix and Other Great Prizes
The famous leaderboard for the event at FortuneJack Casino will decide players' ranks. By playing their favourite or even all four games, players can move up the leaderboard. The stipulations are simple, "the higher their wins, the higher up the leaderboard they climb!" 
4 Games that rank:
–Ancient Egypt
–Diamond Strike
–Chilli Heat
–7Piggies
With the contest opening today, sign in now to FortuneJack Casino for a once in a lifetime opportunity. €35,500 is set to be divided by 500 of the top players, with an opportunity to win 2 VIP tickets to the Monaco Grand Prix.
For the winner, be sure to dress classy, bring a hat in case of rain and earplugs are a necessity. You wouldn't believe how loud Formula 1 engines rev until you experience it first hand, which will be too late.