Casino Bonuses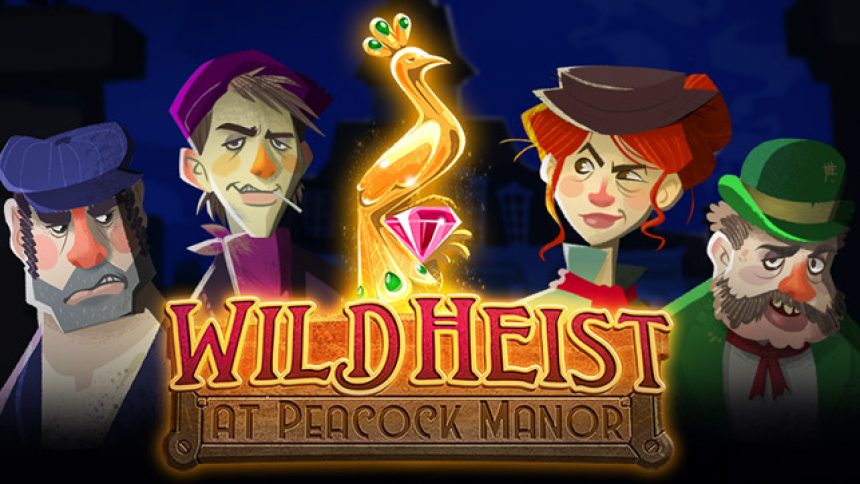 Play Wild Heist at Peacock Manor at Casumo Exclusively
23rd April 2018
Here's another exclusive offer at Casumo Casino. A brand new game which also has a promotion to it. Playing Wild Heist at Peacock Manor boasts an premium offer at Casumo. The online casino will be the only platform which will be able to access the slots game. Get used to the game and enjoy a Reel Race on top of that!
On the 18th of April, Thunderkick gave a pre-release game offer for Casumo and Casumo alone. The online casino will be the only platform capable of accessing the new game. Wild Heist at Peacock Manor is themed around a crime. The game takes place when 4 master minds try to pull off a seemingly impossible heist at Peacock Manor. We take a look.
Casumo's Wild Heist at Peacock Manor Reel Race
Not only is the online casino given until the 2nd of May to be exclusive on the game offer, they also will host a reel race. The reel race takes place on the 23rd of April at 8PM CET. With an additional €2K there for the taking, we advise you join in on the fun.
As you'd expect from a Thunderkick slot, Wild Heist at Peacock Manor is highly volatile – in fact, you can win a mind-blowing 8,483 times your stake on every free spin!
This is not the first time Casumo Casino has had premium offers. The online casino is highly regarded and justified. Take a look at the online gambling news for previous information on the casino. You may also find a good story about a jackpot winner at the online gambling site.
Log-in now to Casumo Casino for a chance to play Wild Heist at Peacock Manor. Don't forget about the Reel Race on the 23rd at 8PM and be sure to play the game well before your friends will have it on the 2nd of May.