Casino Bonuses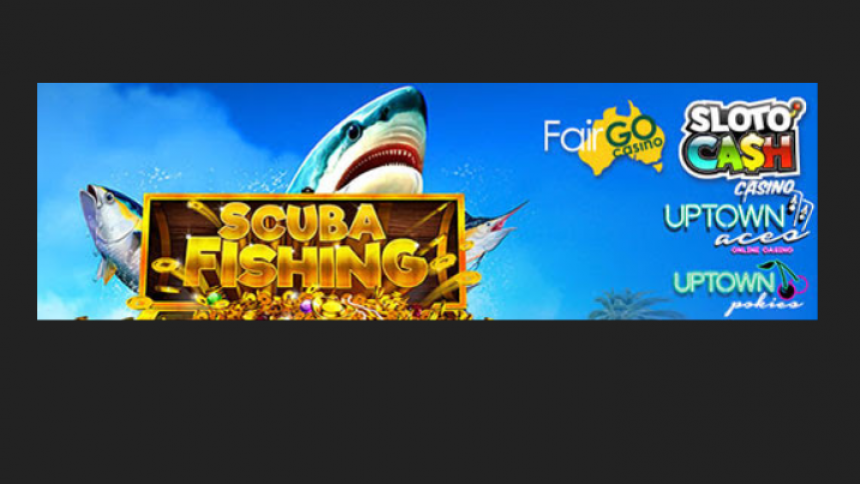 Scuba Fishing, Coming Soon!
13th September 2018
In this next article, we will be analysing a new game set to come out in September. The game, entitled Scuba Fishing, is set to come out to three top casinos on September 19th. If that proves to be true, all you players are in for a treat. Let's take a look at what all the hype is about. 
It has been announced that at Fair Go Casino, Uptown Aces and SlotoCash Casino the new game will come out on the 19th. Real Time Gaming's new release will surely turn heads and catch the eye of many casinos and players alike.
Play Scuba Fishing for Riches
Perhaps we can take a guess where RTG got the concept from. In the past month, there was a movie starring Jason Statham called 'The Meg.' The movie shows viewers the intense life of the earth's water creatures. If you wish to play Scuba Fishing, you'll be taking on the underwater adventure. If you escape from any attacks from the vicious shark, you'll surely have captured some loot to go with it.
Be sure to log-in to either Fair Go Casino, Uptown Aces or SlotoCash Casino on September the 19th. Also, if you haven't done so already, check out the latest online gambling news.