Uncategorised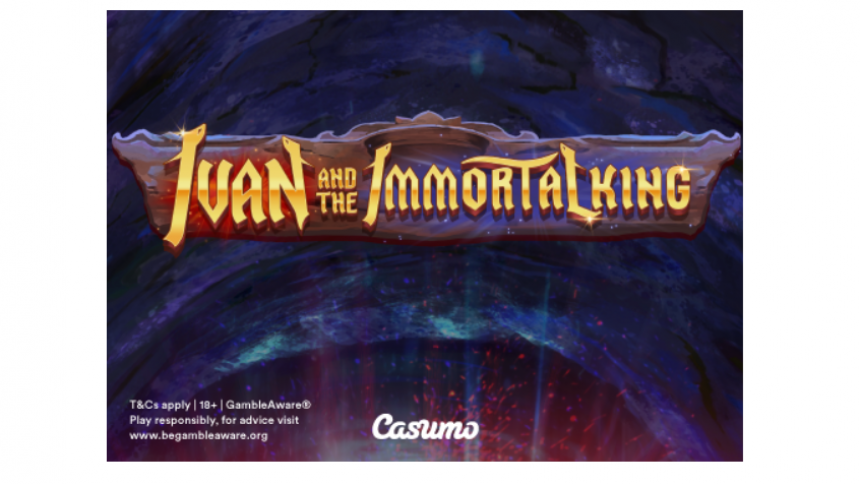 Play Ivan and the Immortal King Exclusively at Casumo
8th December 2018
Lately, we've been exposed to masses upon masses of new games to talk about. Well, there's always room for more! And that is the case at Casumo Casino, who have rights to be the only casino online which will be playing Ivan and the Immortal King. The new game is set to take off over the online industry but until the 11th of December, Casumo is the only place you will find it. Let's take a look at what the new game is all about.
If you've been following our page for online gambling promotions, Casumo Casino is no stranger there. The online gambling site are well-known in the gambling industry for their innovative promotions. They have become accustomed to being part of our page for promotions.
Get a Head-start on Ivan and the Immortal King
What's so amazing about Casumo Casino, is that you'll be the only one with access to trying out the new game. Designed by Quickspin, the game is themed on Russian folklore. You will need to help Ivan defeat the evil king. Here's additional information about the game:
Unlock the chest, break the needle and seize the immortal king's treasure!
Game features include the Baba Yaga Surprise, the Koschei Free Spins round triggered by 3 or more scatter symbols and the Free Spins Progression feature full of multiplier action.
If you want to join in on the fun, log-in to Casumo now. That way, you'll be able to play Ivan and the Immortal King for yourself. Keep in mind, the game will be available at other online gambling sites after next week.
Also, whilst you're at it, why not check out the latest online gambling news. On that page, you'll be able to keep up to date with all the hottest gambling-related stories online.