Gambling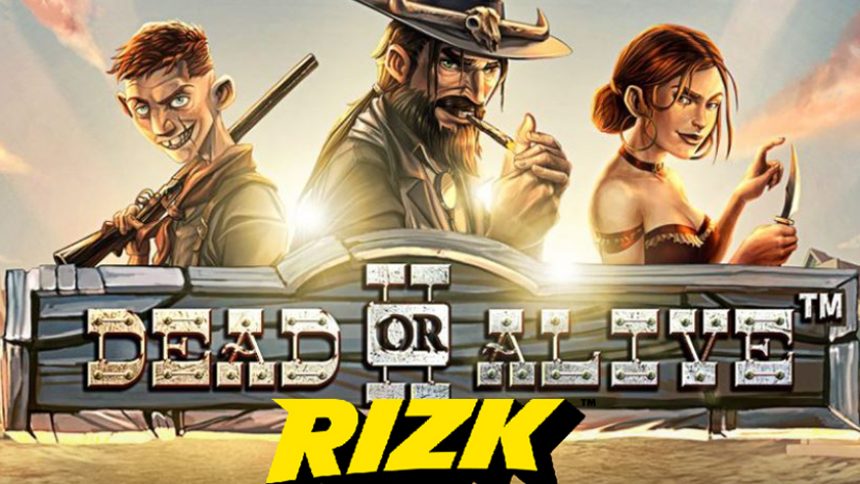 Play Dead or Alive 2 at Rizk Casino this Weekend
17th May 2019
Cancel all the weekend plans as Rizk Casino has got their very own Dead or Alive 2 promotion this weekend, running from the 17th of May. The online gambling site have been performing consistently well for the Scandinavian regional countries and they have yet another bonus for you. Let's take a look.
If you haven't had the chance yet to check out our review for Rizk Casino, head on over there now. We have listed the pros and cons about the online casino and why they receive praise for what they are doing right.
Promotional Details for Dead or Alive 2 at Rizk Casino
Without further beating around the bush, let's jump straight into all the details you will need to know for the upcoming weekend.
From the 17th of May at 12:00 CEST until the 19thof May, 23:59 CEST, Rizk is hosting their Daily Dead or Alive 2 Races + Leaderboard, with a prizepool of 5K!
Keep in mind the mechanics listed below:
Races are at 7pm (Race Prizepool €850) and 9pm (Race Prizpool €1650)
Leaderboard: Players with highest points in a single race win extra cash
Keep in mind, the leaderboard will be published on Monday, the 20th of May and prizes added for winners will be posted by 5PM that day.
The promotion excludes Sweden.
Log-in now to make the most of the Dead or Alive 2 promotion running at Rizk Casino. Also, be sure to check out the latest online gambling news.