Online Gambling Promotions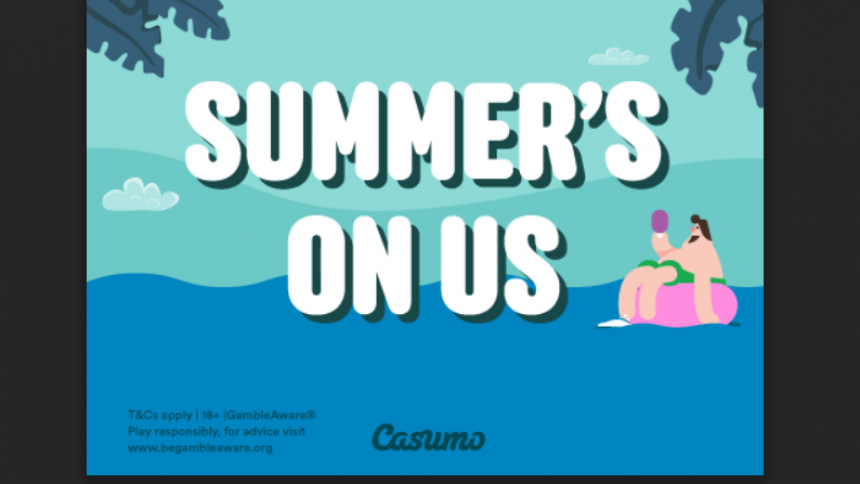 Participate in the Spring Campaign at Casumo
16th May 2018
Spring is in full bloom and we know how y'all are feeling, summer is just around the corner. So it is with this that a particularly popular online casino has created a special raffle. Join in on the Spring Campaign at Casumo Casino for a chance  to win 5,000 green bills. 
Without further holding back, let's jump straight into the promotional bonus to start off summer with a bang. Taking place at Casumo Casino, the Spring Campaign will be available today right until the 2nd of June. That means there's still another 17 days to go!
Anyways, would you like to expand your knowledge of the gambling world? Check out the latest online gambling news to reach out to the top most recent stories. What can be expected from this raffle? Let's find out!
How to Join the Spring Campaign at Casumo
Everyday, from here on until the 2nd of June, the online casino will be hosting a raffle. This campaign will be available for players in the UK, DE, SE and FI. As players have a chance to win the daily prize, all they have to do is deposit €/£ 25. Can players play more than once? Yes. If wagering twice in the same day, will their chances increase? No.
The online casino's promotion is a good way of hitting off the summer in the right way, should you become a new-born winner. By having a string of good fortune, the online casino will reward your Casumo account with an additional €/£ 5000 without the need of any further wagering requirements.
Simply log-in now and play the Spring Campaign at Casumo to get your summer off to the best possible start. Keep in mind that 1 entry a day should hopefully generate that daily prize into your Casumo account.