Feature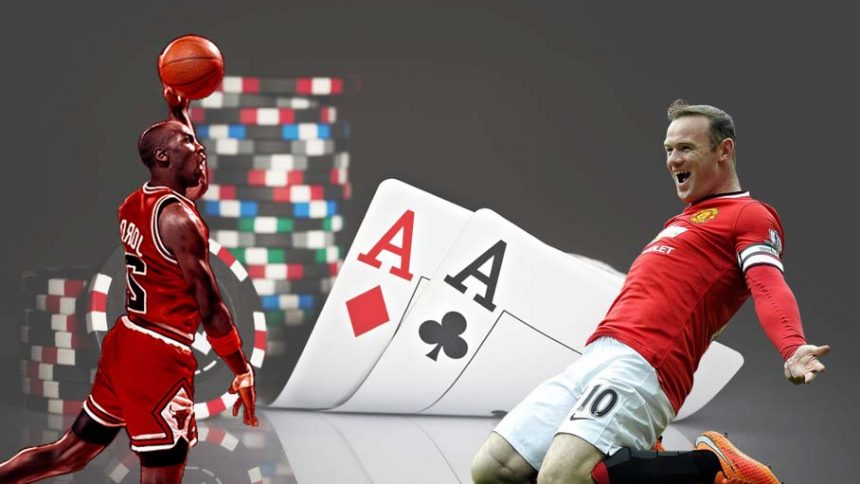 Most Famous Athletes with Gambling Addictions
12th April 2016
The examples of athletes with gambling addictions implies that gambling disorders can occur to anyone. These are the top 10 most popular and successful athletes with gambling problems.
Athletes with Gambling Addictions NR 1: Alex Rodriguez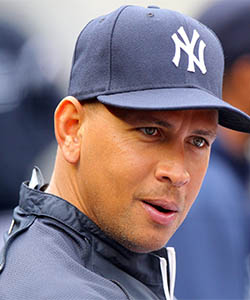 After he used steroids, cheated on his wife and became a gambling addict, no one would want to be in his shoes even for a day long fame. It turned out that besides all of his wrongdoings, he was a participant of some illegal high-stakes poker games. So this is how the New York Yankees player changed his nickname from A-Rod to A-Fraud.
Athletes with Gambling Addictions NR 2: Michael Jordan
Michael Jordan, the basketball icon also has something to confess. He has been retired for a decade nearly and it seems he doesn't like being bored, because he is a real high-stake gambler now. (Better than sitting at home.) Back in 1993 he lost over $150,000 at an Atlantic City Casino. Moreover, he owed $1.25m to a San Diego businessman after a golf game.

Athletes with Gambling Addictions NR 3: Charles Barkley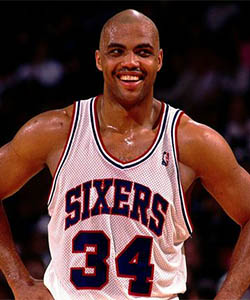 Being as a friend of Michael Jordan, Charles Barkley is also a heavy gambler. (Can't we call it peer group pressure?) Few years ago, he confessed he lost $10 million due to his bad habit what is more he was sued by Wynn Las Vegas for unpaid gambling bills. He said, he is determined to stop gambling, however this is not so obvious yet.

Athletes with Gambling Addictions NR 4: Wayne Rooney
The English professional football player had serious troubles in terms of gambling. He managed to accumulate more than $1 million debt in his twenties. He is that type of gambler who can easily blow over $100,000 within 2 hours. Actually, he has already proved this remarkable skill in Britain somewhere around 2008.

Athletes with Gambling Addictions NR 5: Pete Rose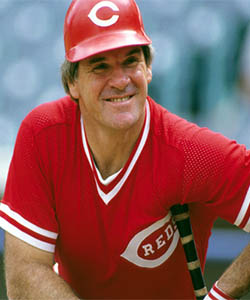 The American baseball player was officially banned from playing in 1989 and had been sent to therapy. He was accused of betting on baseball games in spite of the fact he was managing the Reds, his own team. According to the accusation he bet against his team; however he denied it. Last year the ESPN conducted an investigation in his case. Rose admitted he bet on baseball but not against his own team.

Athletes with Gambling Addictions NR 6: Kenny McKinley
The young professional American football player also had a dark secret. He played for Denver Broncos as a receiver but had injured heavily and committed suicide. The reason of his death became obvious later, which could be the huge gambling debt he accumulated. He owed $40,000 to Las Vegas based casinos and his addiction caused him serious depression besides financial troubles.

Athletes with Gambling Addictions NR 7: John Daly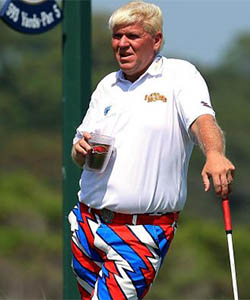 He is a good example of the term; addictive personality reproducing almost every type of addictions starting with alcoholism through excessive eating, and finally gambling. The golf player is famous for losing $1.6 million within 5 hours. Regarding his financial breakdown caused by gambling, the estimated costs of his bad habit is around $50-60 million. One more thing we should notice about him; he adores colorful trousers.

Athletes with Gambling Addictions NR 8: Art Schlichter
The life of the American football quarterback shows us when gambling destroys a promising future. He ended his career in 1985 owing to a huge gambling debt, but 2 years later things went wrong. He was arrested because he had been a member of a multi-million dollar sports betting business. The number of his felonies have already reached 20, and he has involved in drug related issues as well.

Athletes with Gambling Addictions NR 9: Rick Tocchet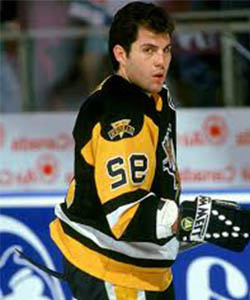 The Canadian professional ice hockey right winger played 18 seasons in the National Hockey League (NHL). After his retirement he has started his new career as a coach, and a bookmaker which caused him major inconveniences. Due to a criminal complaint related to his maintaining an illegal gambling ring, he had to leave NHL for good.

Athletes with Gambling Addictions NR 10: Antonie Walker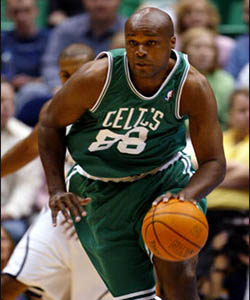 Regardless of the $100 million profit he made throughout his career, the professional basketball player managed to lose almost all his money. He simply wanted to be a gentleman and invited his team mates for luxurious dinners. At least we can't say he was a greedy person, since over seventy of his friends were supported financially by our hero. Before you start wondering about why is he on the list, we have to tell the truth; yes he was a gambler too. His debt was around $800,000 mainly from Las Vegas casinos.