Gambling Fun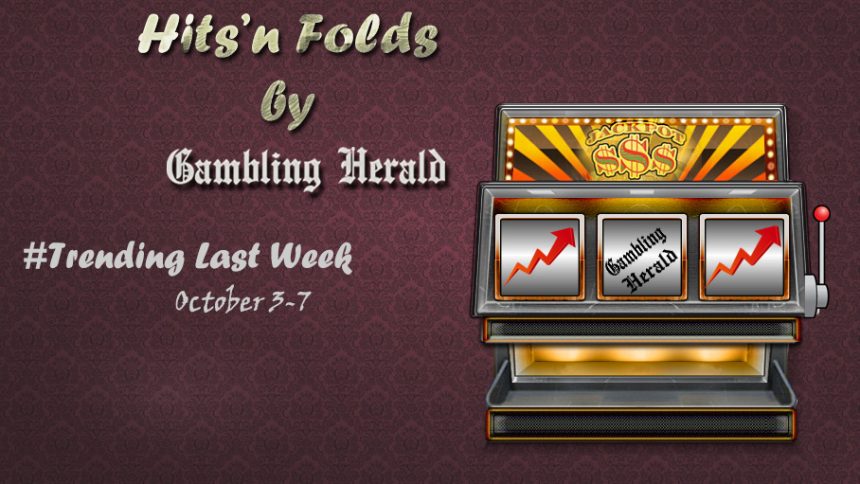 Hits n Folds: October 3 – October 7
10th October 2016
Hits – Online Gambling News
We didn't have any news worthy storied for you last week, but make sure to check back regularly for the latest scoops in the online gambling industry.
---
Folds – Online Gambling News
Yay, there weren't any bad news last week! (That's because we didn't have any news overall hehe.)
---
Hits – Online Gambling Promotions
Make a €20 deposit today and 7BitCasino will reward you with up to €1,000 in Deposit Bonuses, while there's also 100 Free Spins up for grabs on the hot new Motorhead slot and the old-school Starburst slot. For all you youngsters that are not familiar with the iconic rock band, make sure to check out the Motorhead slot review in order to familiarize yourself with what should have already known. And on top of the 100 Free Spins, don't miss out on the chance to scoop €1,000 in Deposit Bonuses; this is split up in four different tiers with each of the levels dishing out €250 for your efforts. (For more info about the online casino, take a look at 7BitCasino Review at Gambling Herald.) If you think you're ready to become a real rockstar then go ahead and claim 100 Free Spins for Motorhead! Read more…     Play now!
---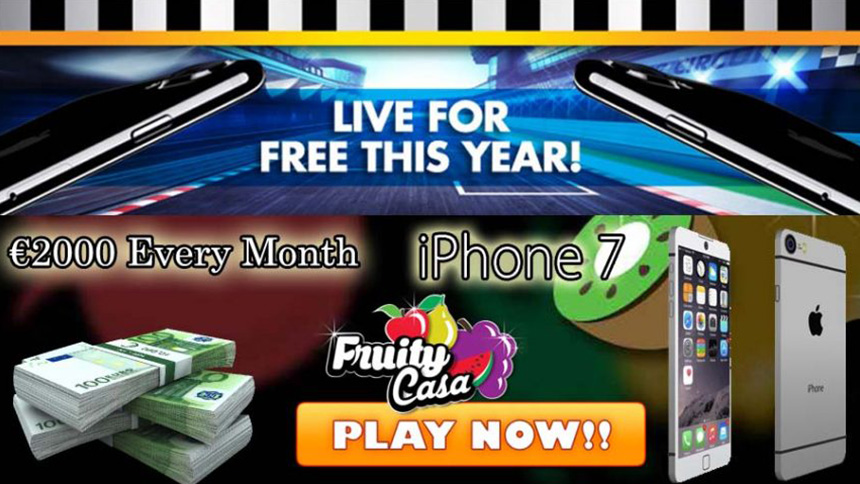 Do you have a crappy Samsung smartphone that you'd like to replace with a real brand like Apple? Join Fruity Casa Casino now opt-in for the 'Live for Free' campaign that can see you win the brand new iPhone 7 and collect a whopping €2,000! (Check out Fruity Casa Casino Review for more details about the online casino.) But please be aware that if you get the new iPhone you're likely to experience a home invasion by an Apple-led SWAT team every now and then, during which time they will try to open up your brain and feed you info about how cool their products really are. After their visit, you might 'coincidentally' hear Steve Job-like voices giving you subliminal messages to buy more Apple products that have only been specifically made for the iPhone 7 and won't be adaptable for the new generations. Buy hey, this is a consumer society and we're led by global brands that dictate how we feel towards the world, so who am I to argue. I mean, I really love Apple… Shit! They've gotten to me as well! Read more…     Play now!
---
Hits – Online Gambling Promotions
We're on a hot streak, no bad promos last week!
---