Casino Bonuses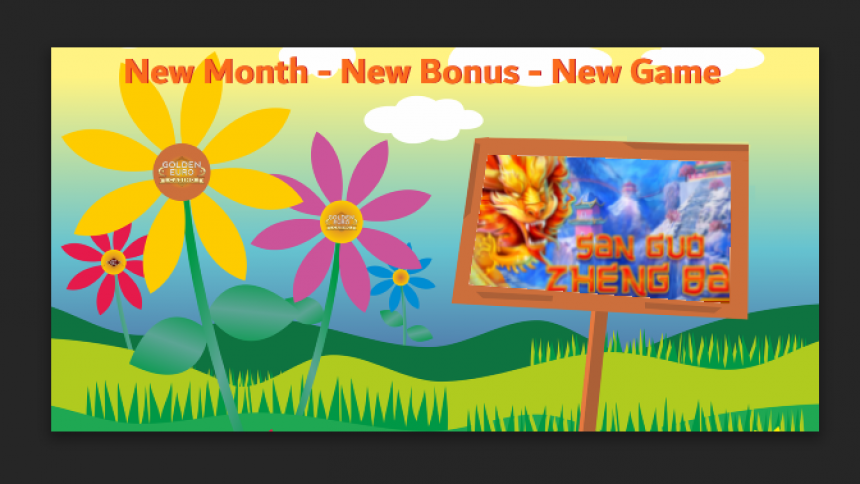 Claim the San Guo Zheng Ba Bonus at Golden Euro
17th May 2018
Have you heard yet about the rumours going around? If not, this is the place to learn them! At Golden Euro Casino, a new game is on the rise. On top of that, playing at the online casino, you'll receive the new game San Guo Zheng Ba bonus as well! All you have to do, is use the coupon code whilst playing at the online gambling site. 
We take a trip down histories long time-line. Set in China, the emperor's power is fading as new generals are called upon to take the crumbling empire by the scruff of the neck. Are you up for the task? Who will be able to take control of the dynasty and it's legendary riches? Log- in now at Golden Euro Casino, to play San Guo Zheng Ba and see for yourself!
Playing through the game, you will unlock vast treasures through combinations of expanding wilds, free spins and a special feature. Hopefully, you will be able to reach that special feature: Super Spins for the biggest treasure of them all- The Rule of China!
Play with the San Guo Zheng Ba Bonus at Golden Euro
As the new game is set to be released, the bonus on offer is incredibly tempting. On top of that, the freshly launched game is said to be highly entertaining. What could be better?
Onto the bonus, players will receive a 100% up to €100 plus 20 Spins. All they have to do, is type in the bonus code and they're good to go! The game is said to be released on May 23rd and the validation of the bonus is to be decided.
COUPON CODE: SANGUOZHENGBA
It is at this point, when we are just informing players of the upcoming San Guo Zheng Ba bonus to be taken advantage of. Furthermore, we advise players to follow more information about the game in the coming weeks in the latest online gambling news. For when the game is released, you might want to log-in to Golden Euro Casino.