Uncategorised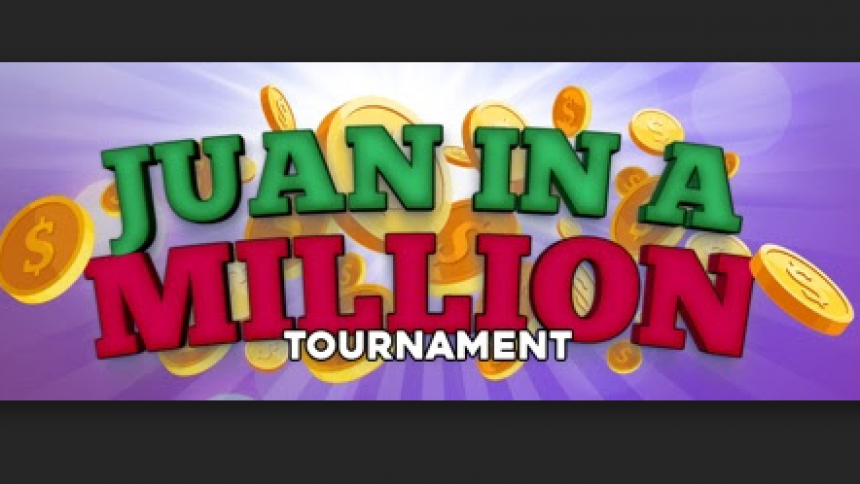 Are you the Juan in a Million?
18th May 2018
Recently after celebrating their 3rd Birthday in the business, Omni Slots Casino have decided to host a running tournament. As we take a look, do you think you can be the Juan in a Million? The promotional contest will be lasting until the 31st of May. However, only a total of 12 players will be selected to participate with a Golden Ticket. But let's not jump into that yet. As for now, let's stick to the basics. 
If you have previously not had the opportunity to get acquainted to Omni Slots Casino, now is your big chance to. Checking out the review we at Gambling Herald have compiled for them, the online casino has ranked as one of the favourites. With many outstanding features to be noted on, such as services and banking options, Omni Slots Casino may yet be the Juan for you!
Before we continue straight into the details of our tournament, we advise readers to keep up to date with the latest online gambling news.
Play the Juan in a Million Tournament!
As stated by the online casino themselves, they have 'never hosted a tournament as huge as this one'. The competition starts off with four 6-day qualifier rounds, in which that lucky 12 players will be chosen. They will be granted with a golden ticket sealing a place in the Grand Final which will be taking place from the 25th until 'D-Day', the 31st.
So what's behind all the charade and will participating be worth it? Well, the ultimate winner from the final 12 will be on their way to Cancun, Mexico, for an all-inclusive 9-day holiday, worth 3,000 euros!
Log-in now to make it to the Grand Final and be the lucky Juan in a Million to claim that magnificent prize.