Deposit Bonuses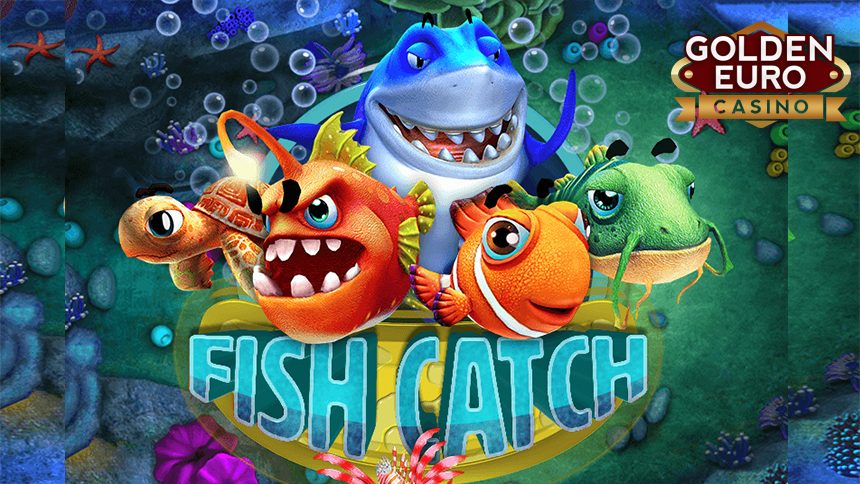 Check out the Hot New Slot Fish Catch at Golden Euro
22nd January 2019
Have you been missing finding out all the hottest game releases at Gambling Herald? Well, fear not, we have just been informed of a brand-new slot which is available at everyone's favourite casino, Golden Euro. If you're interested in discovering the deep unknown of the underwater life, then Fish Catch is the game for you. With all the hype surrounding the game, we'll take you through all the reasons why this might be the best decision you've ever taken by playing it. Let's take a look.
If you've been following Gambling Herald for some time now, you'll surely have come across Golden Euro Casino before-hand. The online gambling site are quite well known for their countless bonuses and promotions. Feel free to check out the link above, as it will take you to our very own review of the online casino.
You might have already checked out our page for online gambling promotions. If not, head on over there now for similar gambling promos like this one.
Play Fish Catch with a Bonus at Golden Euro
Possibly the best reasons to try out a new is because its hot, fresh, and occasionally comes with a bonus to help you out. Well, in this case, Fish Catch is complimented by two different bonuses which all you players will be able to try out. Here's what the game is all about.
To begin, select the room you want to play in and afterwards choose more than 20 fish species to shoot and catch. Keep in mind, that each fish has an different value, so pick wisely, and that your decision of cannon decides your fire power and bet multiplier up to 10x, and while you fish, the Mermaid's Luck feature may prompt any time and automatically spin a roulette to add winnings to your catch.
For now, let's head on straight to the two different bonuses there are on offer.
Deposit Bonus
-This is a 15€ bonus on Fish Catch (play through 20x) on top of a minimum deposit of €20
-There is no max cash-out
Coupon: FISHCATCH
Keep in mind this bonus is valid throughout the whole of January.
Free Bonus
-This is a €5 free bonus on Fish Catch only (up to 500 free shots depending on choice of cannon and bet amount)
-The max cash-out for this bonus is €25
Coupon: FISHCATCHFREE


Just like the previous bonus, this is also valid throughout the whole of January.
If you want to play Fish Catch right now, simply log-in to Golden Euro Casino and you're good to go.
Their different bonuses will go nicely into our page for casino bonuses. Also, if you want to keep up to date with all the latest gambling news, check out the link.