Uncategorised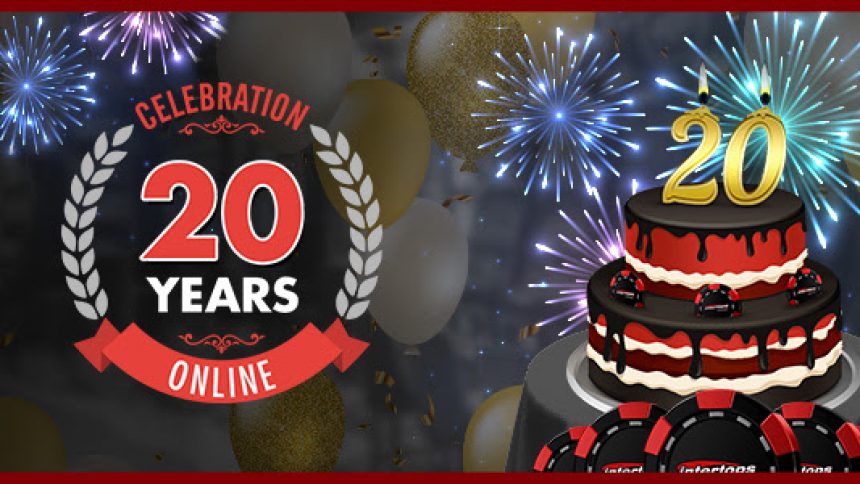 Celebrate the 20th Birthday of Intertops Casino
6th March 2018
Since the first online bet was placed 20 years ago, the online casino has been through a lot. The party is all yours as the 20th birthday of Intertops Casino offers major exclusive bonuses! Here is a list of presents you will receive:
200% up to $1000 as an exclusive gift after growing out of the teen years
Another bonus on 'Slot of the Month' God of Wealth
Enjoy your share of the $210,000 spring promo
Read on for more details about the 20th birthday celebration at Intertops Casino. For more gambling rumours, information and gossip, check out the latest gambling news.
20th Birthday of Intertops Casino see's Gifts for all
First and foremost, the main dance floor at Intertops Casino lasts until the 20th of March. Using the activation code, every deposit between the limits of 20 USD to $1000 will be multiplied by 200%.
COUPON CODE: 20YEARS
At what cost will you become the God of Wealth?
The next exclusive bonus goes to 'Slot of February 2018' God of Wealth. The game was the most played last month and will host a bonus this month. Gamers will receive a 100% bonus up to $777 and 77 free spins! Simply use the following bonus code:
COUPON CODE: RICHES
Use up the beneficial free spins and 100% bonus until the last day of March.
Enjoy jumping up the weekly leaderboard for spring
A weekly leaderboard, then a big cash prize at the end of the promotion! What get's better than the $210,000 spring promo at Intertops Casino. Your fresh share of $30,000 in weekly prizes is there for the taking. Just continue climbing up the ladder and consistently.
Celebrating the 20th birthday of Intertops Casino looks to be a win-win situation. Instead of the normal stories of bringing presents to the birthday boy/girl, the online casino treats you as that prince/princess. Party hard with the Intertops Casino as the promotional bonuses are up for grabs.