Gambling news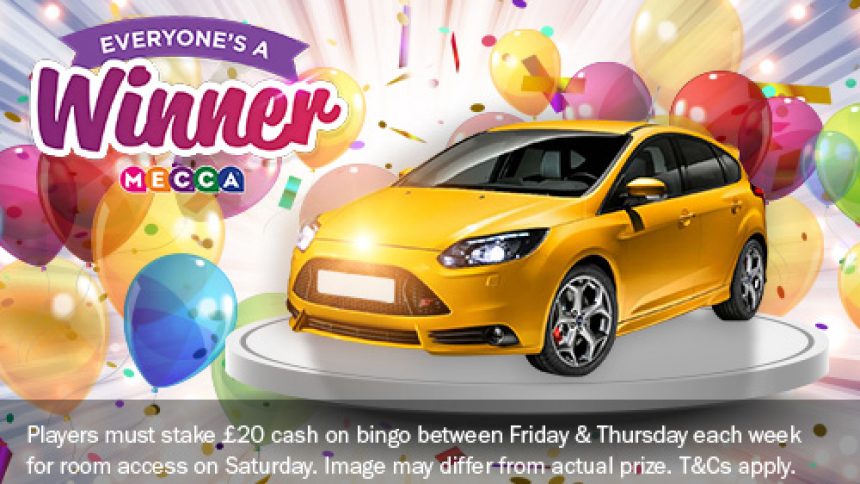 February is for You To Win a Car at Mecca Bingo!
1st February 2018
Mecca Bingo is well-known for their extraordinarily generous prizes. Varying from cash-prize codes to physical prizes, the online casino sure knows how to get players on the edge of their seats. Why not try to win a car at Mecca Bingo!
Founded in 2001, the iconic Mecca Bingo is widely known across the British territories for its amazing bonuses. Unlike other casino's mentioned in the latest gambling news, Mecca Bingo can proudly boast about its rewards.
Everyone's a winner in February
'Spend 10 pounds, Play with 40' is the slogan the online casino is still using as a welcome package to newbies. Besides this, the month of February will not only be for celebrating Valentines Day but the fact that at Mecca Bingo, everyone's a winner!
From February 1st to the 4th of March, the online casino will offer over 1 millions pounds worth of awards. All you have to do is spend 5 pounds on bingo and receive a guaranteed prize the next day! Bonuses range from 1,000-pound holiday vouchers, iPhone 8, laptop, VIP tickets, celebrity meet and greets, cash compensations from 50p to 1000 pounds and so much more!
Win a Car At Mecca Bingo Every Week!
2018 is open for you to get a new stylish car with a fresh 5-door Ford-Focus with your name on it! By registering 20 pounds on Friday, you will be able to play to win a car at Mecca Bingo. The competition for the car is every Saturday from 8 pm to 9 pm. Registration for the Saturday bingo session is from Friday-Thursday starting from February 2nd to March 1st.
Do be sure to check out the review for Mecca Bingo online gambling site before registering with a welcome bonus. If you are after guaranteed prizes, with many huge rewards, be sure to sign up for February. Who knows? The awards offered are so diverse, you might get to meet a celebrity or maybe even win a car at Mecca Bingo!