Casino Bonuses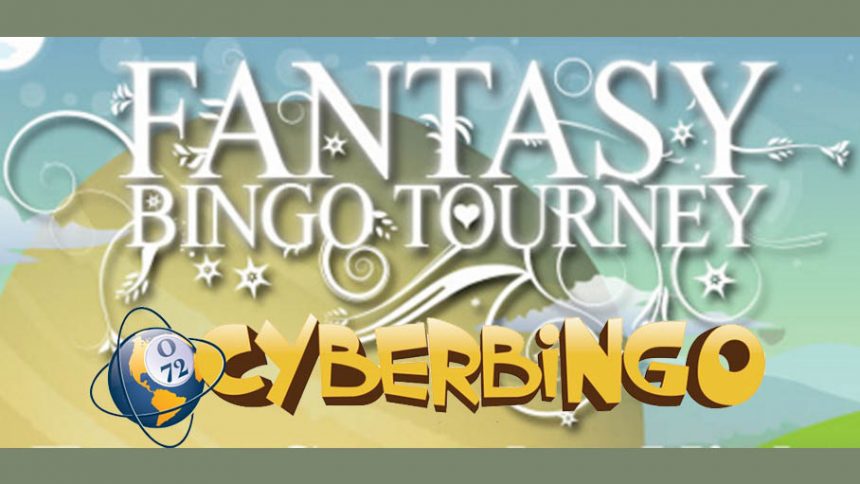 Win $15,000 with CyberBingo's Fantasy Bingo Tourney
19th January 2016
CyberBingo's Fantasy Bingo Tourney offers you more than $15,000 each Saturday night. Join on that day between 8pm-11pm, choose your favorite fantasy character and play away.
The Fantasy Bingo Tourney gives you a chance to win $300 in cash, all the while you're encountering mythical figures and characters that will have you entertained for hours.
You can be one of the Top 10 winners once every month, and each participant ranked between 1st-10th place gets at least $50 in cash. The player that clinches first spot on the leaderboard will get $300 in cash, while the second receives $150. But even if you don't manage to end up on the top of the chart, you'll still get $50 if you end up in 6th place or lower.
The first five winners' prizes (1st-5th place) will be credited as cash, while the rest of the players (6th-10th place) prizes will be given out as bonus funds.
Fantasy Bingo Tourney will be replaced with CyberBingo's Big Bingo Event once a month, which gives you additional chances to rake in incredible cash prizes.
Start your Bingo Career as a Charming Prince
Each game allows you to become a superhero for a night, you can choose to play from plenty of games including The Dragon's Den Game, the Starting Mushroom House or The Wizard's Hat Game and many others. Check them now!
The top 10 players will be rewarded with fantastic benefits so you have to catch up because missing this chance would be a really big mistake.
If you fancy winning big jackpots or amazing prizes with online bingo, all you need to do is to take part in the Fantasy Bingo Tourney which is waiting for you every Saturday night.
Become a real warrior, a prince or whatever you prefer for the whole night!
Fantasy World Door is Open
While you are taking part in the Fantasy Bingo Tourney, the magic door of the whole fiction world will open for you! You'll experience wonders with all the exotic characters: dragons, ferries, unicorns and vampires among others. Even the pumpkin carriage will be springing into existence on each magical Saturday night.
Play the Fantasy Bingo Tourney at CyberBingo every Saturday and have a go at $15,000 in cash prizes!