Online Gambling Promotions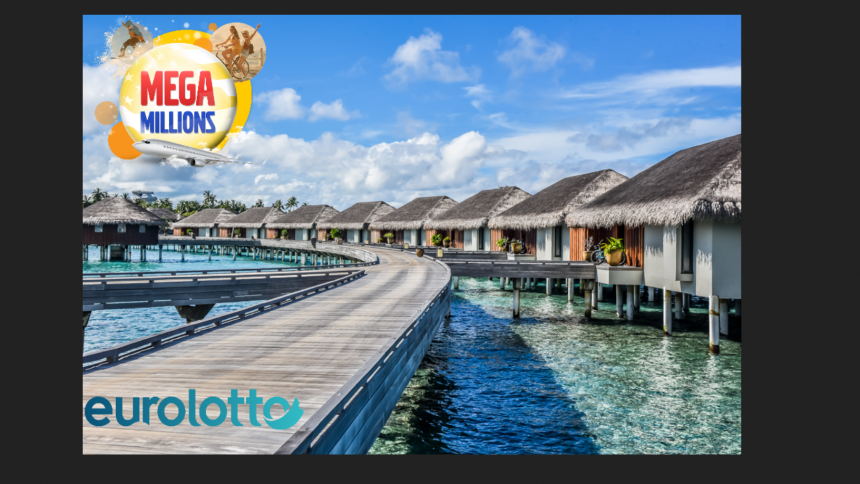 Play the MegaMillions Jackpot at Eurolotto
11th October 2018
How big does your dreams go in case of a jackpot? $1m dollars? $10m dollars? $100m dollars? Well, we've can do better than that. At Eurolotto Casino, the MegaMillions Jackpot is coming up, this Friday the 12th at 17:35. Wait for it, I still haven't told you the best part yet. The cash prize. There's an eye watering €478 million sitting at the top. Let's get straight to it. 
Have you never visited Eurolotto Casino? They host Happy Hours every Wednesday and Thursday. You'll find that in our page about promotions. But they also host a MegaMillions Jackpot every now and again. Interested? If so, read more below.
What you need to know about the MegaMillions Jackpot
Last time around, 1,494,695 lucky winners found themselves with awesome prizes. This time round, that can be you. Let's dive straight into some MegaMillions facts:
MegaMillions paid out the biggest prize in the history of lotteries worldwide on March 30th, 2012: an annuity of $ 656.000.000!
There's a 1:21 chance of winning the lowest tier MegaMillions prize with every line played.
Four of the numbers drawn in the January 4th, 2011 draw matched with numbers shown on Hurley's winning lottery ticket in the ABC drama Lost.
MegaMillions draws are made from 70 white balls and 25 gold-coloured 'Mega Balls'.
But that's not all! Say you are new to Eurolotto Casino. Well, in that case, the online gambling site will be offering a risk-free lottery ticket with a 100% cashback on the first lottery ticket. It's simple. Every new player buying EuroMillions, EuroJackpot, MegaMillions, Powerball, DinoLotto or Lotto 6/49 tickets for the first time at Eurolotto will get an automatic money back guarantee on the first ticket played if it's not a winner.
Log-in now to take a chance at the MegaMillions Jackpot at Eurolotto Casino. Who knows? It might be the greatest decision you ever made!
Also, if you're interested in the latest online gambling news, check out our page. You'll be able to find all the hottest gambling-related stories online.