Casino Bonuses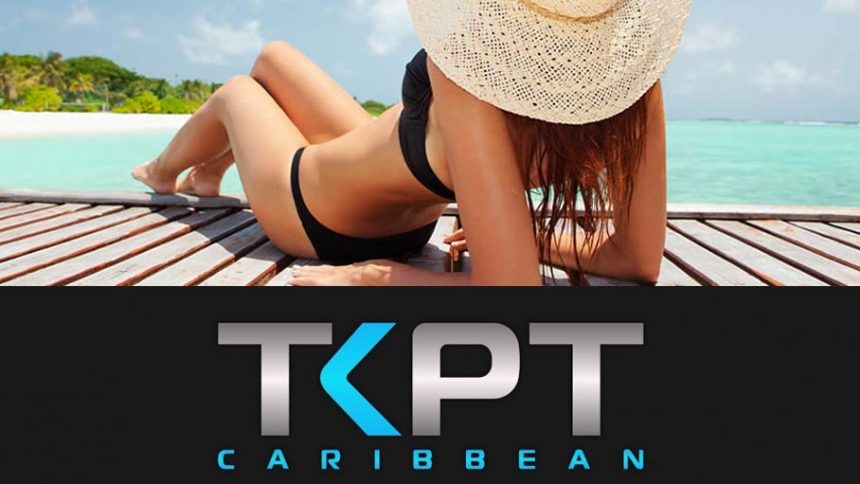 Aandacht! A $3,000 USD Intertops Poker Prize Package to the $100,000 TKPT St Maarten Event!
4th February 2016
| | Intertops Poker TKPT St Maarten Prize Package | |
| --- | --- | --- |
| | Bonus Type | Giveaway |
| | Bonus | $3,000 giveaway for $100,000 TKPT St Maarten Event |
| | Bonus Code | None |
| | Cashable | No |
| | Minimum Deposit | $20 |
| | Max Cashout | $1000 |
| | Valid for | March 6 |
| | Accepted Countries | ALL |
In case you don't speak Dutch, "Aandacht!" means "Attention!" and attention is something we urge you to pay now if you want a shot at the $100,000 payout at the TKPT St. Maarten Event later.
How much later?
What is TKPT?
When?
Who?
How?
Is the doctor here all ready?
If you're with us so far, let us tell you that you don't need a doctor. What you need is sunshine, cocktails, crystal blue ocean, and $100,000 in your pocket. Luckily, TKPT St Maarten Event offers all of these and more to the best poker player in the game, and everything else except for the grand prize to everyone wise (or lucky) enough to attend.
To answer your questions one by one, this magnificent event is going to take place from April 26th until May 1st, and, trust us, if you love poker, sunny beaches, good weather, sunshine and money, you are going to want to be there. TKPT stands for Thomas Kremser Poker Tour, bearing the name of one of the most well-known figures in poker promotions — and when it comes to poker, Mr. Kremser does not mess about.
All you have to do is register on Intertops and then join the event by selecting the "$100,000 TKPT" event from the poker tournament events list. Doing so will guarantee your chance for getting at least at least one $3,000 USD prize package as part of the promo. Check out the little table below to see how exactly you can win: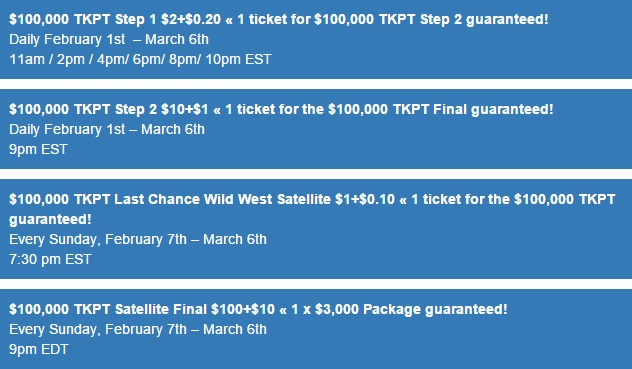 Doesn't sound too hard, does it? Not if you're a poker pro, and not if you have what it takes. If you win your $3,000 package to the TKPT St Maarten Event, here's what you'll get:
$1,100 Buy-in for the TKPT $100,000 Main Event
5 night stay for two in a Superior Double Room at the Sonesta Maho Beach Resort.
$600 to help with travel expenses
All meals and beverages included
$100 Free Cash Game Buy-in
Not to mention, Intertops Poker are going to cover your accommodation and lodgings at the Sonesta Maho Beach Resort. You won't be able to sell your winning prize package to someone else or exchange it for cash, but with the $1,100 buy-in covered for you, who needs cash when you're going to TKPT St Maarten?
So register today at Intertops Poker, chillax, and play poker on St Maarten on April 26th.
Best of luck!