Online Gambling Promotions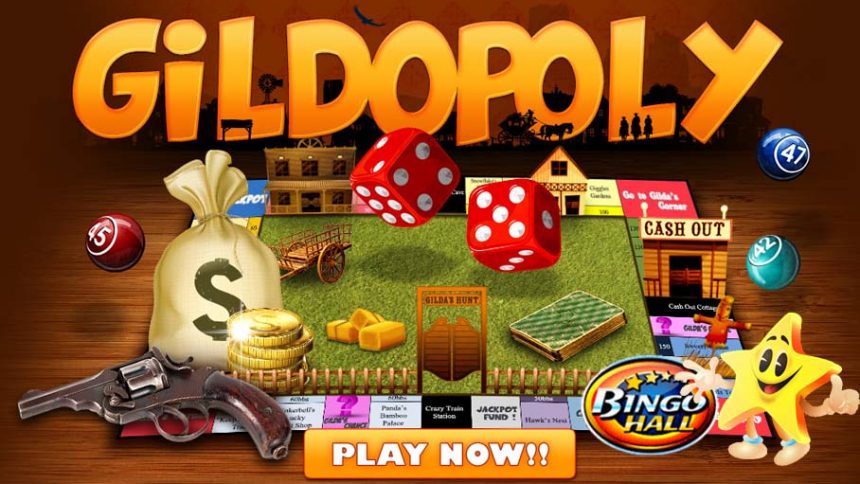 Play Gildopoly Get Huge BingoHall Bonus Packages
19th April 2017
Gildopoly
Bonus Type
Free Cash Bonuses, Giveaways
Prize
Bingo Bucks (BBS) which can be exchanged with money or goods
Selected Rooms
Supernova
Bonus Code
No Need
Cashable
Yes
Minimum Purchase
No limit
Maximum Purchase
No limit
Valid on
Everyday between 6 PM to 9 PM EST
Restricted Countries
Afghanistan, Guinea-Bissau, Somalia, American Samoa, Haiti, Angola, Hong Kong, Sudan, Belgium, Iran, Syria, Burundi, Iraq, Tajikistan, Cambodia, Israel, Turkey, Chad, Libya, Turkmenistan, Chinese Taipei, Martinique, United States of America,

» show more

Congo Republic, Monaco, US Virgin Islands, Democratic Republic of Congo, Myanmar, Uzbekistan, Eritrea, Netherlands, Venezuela, France, North Korea, Yemen, French Guyana, Philippines, Zimbabwe, Guadeloupe, Puerto Rico, Guam, Singapore, Bulgaria, Greece, Italy or Romania

» show less
Wide range of BingoHall bonus packages are waiting for online bingo lovers. Play online bingo Monopoly game called Gildopoly to win a lot of Bingo Bucks (BBS) which can be exchanged with various prizes including cash.
We have amazing news for online bingo fans. A new innovative Gildopoly has been introduced where you can grab lots of BingoHall bonus packages simply playing online bingo games. This one is quite different from the traditional online bingo promotions. This time you will play Monopoly with your online bingo card. This fun combo of Monopoly and online bingo offers enhanced Bingohall bonus and enjoyment which lasts every day from 6 PM to 9 PM EST.
The Gildopoly board is full of places and surprises bonuses which you can claim moving your pawn. In this game dice has been replaced by your bingo card. Every time you hit bingo in Supernova Room during the game time, your pawn moves based on the number you hit. For example, if you hit yourself a bingo on number 56, your pawn hops 6 spaces due to the last digit of your lucky number. You get a prize based on the place your pawn lands on. The more you move the more BBs you can win.
Let's have a look at the video to understand how BingoHall bonus prizes can be claimed better:
Gildopoly BingoHall bonus payouts are quite generous. You will receive your bonus prizes in BBS which can be exchanged with fabulous gifts or cash. When you collect all the BB's properties with values from 50-150 you will receive 200 BBS.
If your pawn lands on "Kaching" Manor, you should write 'I LOVE BBS' right away. If you are among the first five players to have done it on that day, then you will receive 30 BBS. If you happen to visit BBS Making Laboratory, press the red button to blow up the lab and 45 BBs for you and 45 BBS for your nabors (players above and under you on the leaderboard).
There is also jackpot which gets bigger and bigger thanks to the players who end up in Gilda's Corner. If you find yourself there it means you will contribute to the jackpot as you will pay bailout to get out of there. It means that you won't be able to claim the prize from your next move on the Gildopoly board.
Chatter's Chest is waiting for players with a huge prize of 30 BBS. You need to be among the first five players to reach there and write 'grab.' In case your pawn lands on Gilda's Chance, then CM will draw from a variety of cards for you. You will receive a surprise BingoHall bonus.
Coverall Cave is full of 100 BBS prize. Moreover, your nabors will also get the same prize once you land there. Well, you will receive the prize if your nabors reach there instead of you. Cash out Cottage gives away BBS based on the last number you bingoed on to arrive there. Get there to make your nabors happy.
Train Platform 9 and ¾ takes you on a vacation on the Treasure Island. Well, yes this island can is accessible via train, because impossible is nothing in the BingoHall world. Prizes between 30 and 100 BBS are buried here. You need to pick a number from 1 to 5 to see your surprise prize.
Gildopoly game is active every day in the Supernova Room from 6PM to 9PM EST. Join BingoHall now to claim amazing prizes right away! Read our in-depth BingoHall Review and Analysis to learn more about this popular online bingo site.
Claim your BBS now at BingoHall!