Casino Bonuses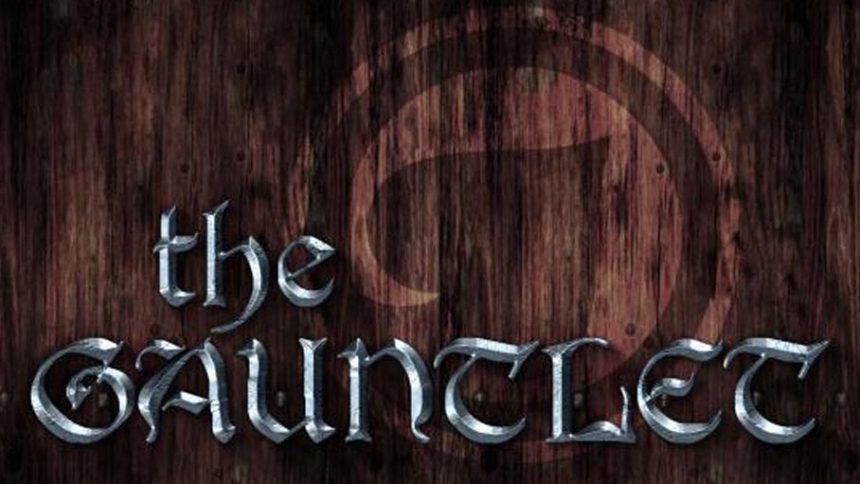 Only This January: Win Weekly up to $500 as a Real Cash Online Poker Bonus in PKR's "The Gauntlet"
22nd January 2016
| | Win up to $500 Every Week in PKR Poker's The Gauntlet | |
| --- | --- | --- |
| | Bonus Type | Free Cash |
| | Bonus | See the table below for full list of bonuses |
| | Bonus Code | None, but you must fill in a form (once) |
| | Cashable | Yes |
| | Minimum Deposit | $10 |
| | Max Cashout | None |
| | Valid Until | Sunday, 31 January 2016 |
| | Restricted Countries | Hong Kong, Turkey, North Korea, South Korea, Vietnam, Belgium, Zimbabwe, Cuba, Iran, Israel, Puerto Rico, Singapore, South Africa, Sudan, Syrian Arab Republic, USA (including Minor Outlying Islands and Virgin Islands), Spain, Guam, Greenland, China |
It's 2016, and PKR Poker are back in the business of kicking ass and taking names, poker pro style, with an amazing weekly online poker free bonus called … drum roll … The Gauntlet!
If you play your hand right and hit your daily targets you can win up to $500 every single week for the duration of the promo. If you're good at poker, though, you can easily get an extra $1,000 in their Endurance Challenge. We weren't joking when we said that that PKR's bonuses and promotions are generally pretty good, but the Gauntlet Challenge Online Poker Free Bonus is on an entirely new level altogether.
If you earn at least 50 PKR points at least 3 days each week, you'll automatically be entered into the prize draw. Check out the table below for the full list of prizes:
Poker Gauntlet
Points Targets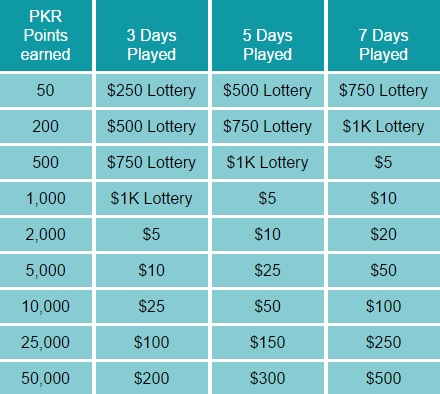 As every experienced poker player knows, poker can often be a game of endurance as much as it can be a game of skill, and this is why Poker Gauntlet Challenge does not disappoint: if you've entered the promo (by filling in the online form the promo page links to), and reach one of the Endurance Challenge points targets on 24 or more days between the 4th and the 31st of January, you can get up to an extra $1000 in free cash.
Poker Gauntlet: The Endurance Challenge
Points Targets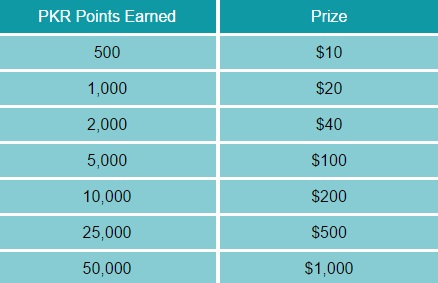 Now, as most of our readers have years of experience with online poker games, we usually don't have to point out the fine print, but just in case it's your first rodeo, keep in mind that only PKR points earned at real money poker tournaments and ring games count for the promotion. But a game of poker without real money at stake is an opportunity wasted, and we here at the Gambling Herald (as well as at our sister site, Betting Herald) are all about opportunities and NOT MISSING THEM.
Are you confident in your poker skills? Or maybe feeling lucky? Or maybe just want to have a go at an extra $500 a week for playing a game? Then the next steps are simple: register, sign up for the online poker free bonus, and start playing today.