Online Gambling Promotions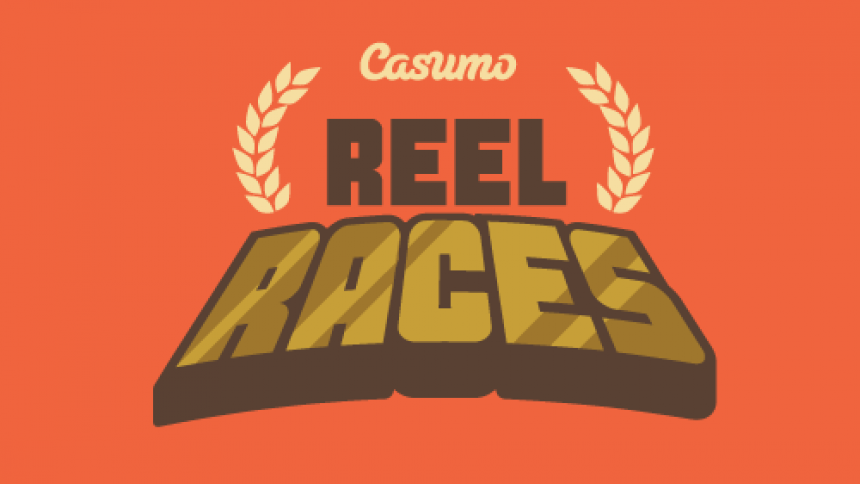 Let's put it in the Spotlight, the Casumo Reel Race
17th November 2018
For many of you Casumo users, you must be all too familiar with the promoted Reel Races. That's because Casumo always delivers in quantity as well as quality. The online gambling site pushes these Reel Races weekly in order to give players better chances of winning big. So, let us refresh your memory as to what a Casumo Reel Race actually is. 
If you want to find a trustworthy, highly regarded online gambling site, I can't tell you there's too many better than Casumo Casino. You'll receive fantastic customer support as well as many promotions along the way. Going Casumo is always a good decision.
How much do you know about the Casumo Reel Race?
Here are a few facts we've learned about the Casumo Reel Races.
Casumo has run 42324 Reel Races in total so far
Casumo has given away more than €6 million in cash prizes to date
Over 300 million spins have been spun whilst running those 42324 Reel Races
Sounds pretty great right? That's because these Casumo Reel Races have an added thrill to it.
So for all you newbies, you probably don't know what a Casumo Reel Race is. Below, you'll find a perfect explanation to understand for yourself.
The Reel Races from Casumo are fast paced, action packed online casino tournaments crammed with amazing prizes. All you players will need to collect points and boosters by winning as many times as possible within a time limit. 
Casumo Reel Races run every 30 minutes 24/7 plus a daily main event starting at 20:00 (CET) during which a grand €/£2,000 prize is at stake. To check out which race is next, you will need to log in to your account and tap the Reel Races box. 
Casumo often hosts special Reel Races events with amazing boosted prizes, for example, to celebrate the launch of a new or exclusive game or when they're running special promotions during Spring, Summer or around Christmas.
By winning, you collect points, and you can also trigger different types of point boosters that will propel you all the way up the leaderboard. To ace in Casumo's Reel Races, the secret is to spin really fast and collect as many wins as possible before the time ends. The player with the most points wins the tournament.
Log-in now to try out the Casumo Reel Race for yourself. Also, if you have the time, check out the latest online gambling news for all the hottest stories online.