Online Gambling Promotions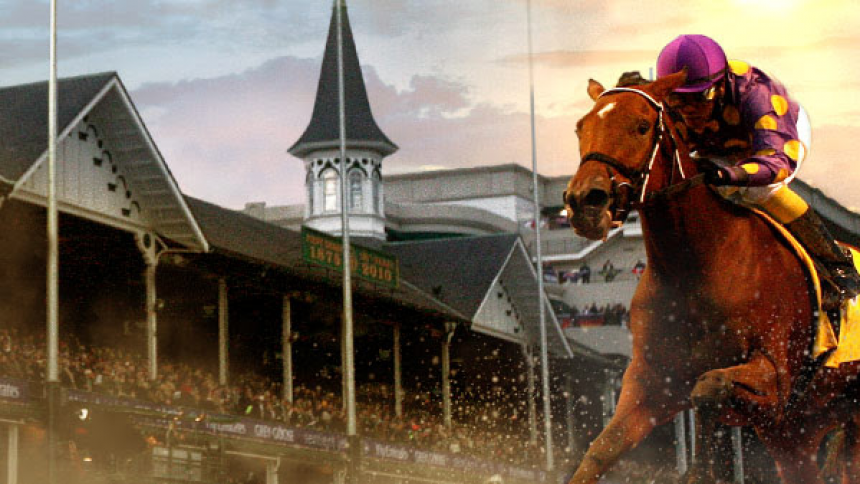 Join The Kentucky Race On May 5th
3rd May 2018
May is once again upon us meaning we have the Kentucky Race to look forward to. This month, will be another exciting one for the calendar. This is the 144th annual running race this time of the year. With the event accessible at Bovada and Bodog Casino, the two partners in crime, we take a look at the affair in greater detail. 
Hosted at Churchill Downs on Saturday, 5th of May, the Kentucky Race appears to be another potential amazing day out. The two minutes of extreme excitement gives off a buzzing feeling of a sense of thrill. Partners Bovada and Bodog Casino are here to give you the best insight on top wagers for the dazzling sport.
Bet on The Kentucky Race
Well wouldn't it be a proper horse race without a few friendly bets going around? At the two casinos, the appropriate information is given on the race. Be sure to choose wisely and hope for the best come the big day.
The big favourite is Always Dreaming, last years winner, who became the favourite for 5 years consecutively. However, we ask players to keep in mind that long shots can actually pay off, big time. 13 years ago in 2005 Giacomo won the horse race, and he was listed at 50-1!
This years favourite is Justify, an unraced two-year old. He could miss the money all together however, a hot tip has suggested this horse could really have something about him. Another 'safer' bet would be Mendelssohn who won the UAE Derby by an astonishing 18 1/2 lengths.
Another one to watch out for is Bolt d'Oro. Not only has this contender got an impressive name, he can really race to! Out of his 5 starts, he has 4 wins. The bookies' also are keeping a close eye on him.
Before betting on the Kentucky Race, be sure to log in to either Bovada Casino or her sister Bodog Casino. For more information on general gambling stories, take a look at the latest online gambling news.