Online Gambling Promotions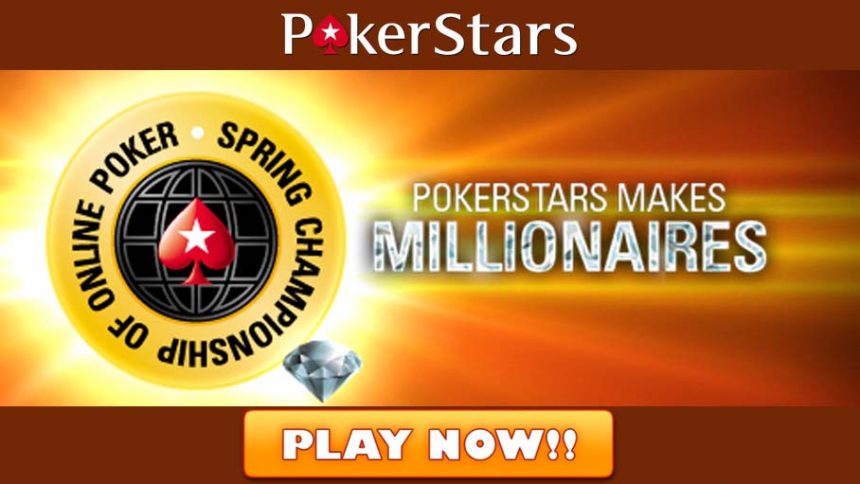 Get PokerStars Free Spin and Go Entry to Play for Millions
25th April 2017
PokerStars Free Spin and Go Promotion is giving online poker players a unique chance to play for millions of dollars. You can play for share from $9,500,000 guaranteed prize without spending a huge amount.
PokerStars Free Spin and Go Promotion is offering a unique opportunity to compete for a huge amount over $9 million. Entry to such an event would cost you a lot of money normally; but, at PokerStars you can actually take part for free.
We can hear you ask "How is that even possible?" It is possible thanks to the lucrative online poker promotions offered by the online poker giant PokerStars. First of all, $30 Free Play promotion is what you need in order to claim some extra cash to join Spin & Go tournaments for free. Make a first deposit of $20 using the PokerStars bonus code if THIRTY and receive $30-worth Spin & Go tickets.
You can win tickets to the main event playing with your bonus Spin & Go tickets. However, if you fail to qualify for the main event, PokerStars will give you another great chance to try your online poker skills to be at the SCOOP Main Event where you can play for a share of $9,5 million. The best thing about this online poker promotion is that, you only need to play $25 to enter the Spin & Go's.
PokerStars Free Spins and Go tournaments are 3-max Hyper-Turbo Sit & Go tournaments which feature only 500 starting chips. Therefore, tournaments are fast-paced allowing you to win an entry to the Main Event in a matter of minutes.
Besides the Spin & Go's, there are also SCOOP satellites running every day. You can join these satellites for a fee of as little as $1.10. Moreover, you can play these satellites both on your desktop or your mobile device.
SCOOP (Spring Championship of Online Poker) Main Event tournaments will take place on May 21 from 14:00 ET. Play the Spin & Go's at PokerStars for as little as $25 now to make your way to the Main Event where you can claim a huge fortune. It is time to claim your place among the Poker Stars! Read our detailed PokerStars Review to learn more about the legendary online poker site.
Claim your Cheap Spin & Go Entry Tickets at PokerStars!