Legal Gambling Aspects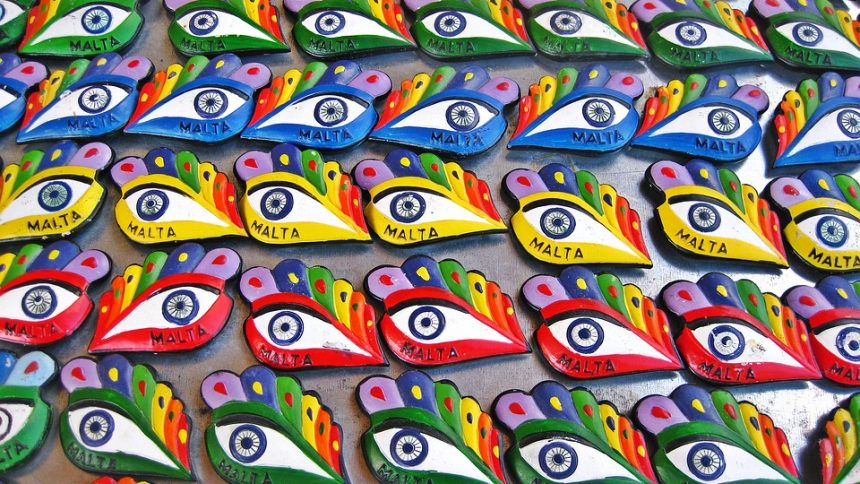 Malta Gambling Laws
20th November 2015
Malta is a collection of islands in the southern Mediterranean nestled between Sicily and North Africa. The archipelago was once part of the British Empire but is now an independent EU member state today. With an ancient civilization that can be traced back thousands of years and colonial influences from Greeks, Romans, Phoenicians, Italians, the British and more, it's an island that's both complex and densely populated. Today, it's one of the fastest growing financial service centers in the world, and one of the leading countries for ICT related business. All the above, along with attractive tax rates, has pushed Malta as a leader in the online gaming industry too. Since 2004, the small country has had more than 450 remote gaming applications alone.
History of Gambling in Malta
Malta might be a small island, but it's one with a long and complex history, and its relation to gambling is no different. Today it's become a center for gambling, being both popular online as offline.
Ic-Cippitatu
One of the very first forms of gambling is the Maltese game known as Ic-Cippitatu, which was frequently played during feasts, and on resurrection Sunday the winner would be awarded with a Maltese figola. The game is essentially a Teetotum with four sides that indicate whether the player wins or loses.
The early days of Lotto
While the lottery has its origins in 16th century Genoa, the Italian lotto made its way into Malta in the 17th and 18th centuries. Even though it has an early pedigree on the archipelago, the lottery only became regulated in 1922, with the advent of the Lotto Act, and games continued even throughout the war.
Early casinos and sports betting
Illegal betting and gambling was around for a long time, mostly taking the form of soccer polls and derby betting.
However, legislations in the gambling industry mostly go back a century, when the first legal horserace took place in 1869, and the first casino opened in 1969.
History of Online Gambling in Malta
Malta entered the world of online gambling back in 2000, when the Public Lotto Ordinance began to license online gambling sites in Malta. Remote gambling operations became the responsibility of the Lotteries and Gaming Authority, which developed the policies for the online gambling industry in Malta.
In 2004, there was an amendment to the Remote Gambling Regulations where four categories were set up for licensing. Class 1 referred to online casinos, lotteries, random number games, and slots; Class 2 accounted for sports betting, pool betting and fixed odds betting; Class 3 considers advertising and promotion companies, like poker networks, betting exchanges and gaming portals; and finally Class 4, a license for companies that manage or host remote gaming operators, but are not operators themselves, this includes software vendors who provide hosting and management to online casinos and sportsbooks on their platform.
Culture of Gambling in Malta
Even tough the Maltese are generally religious, they do love to gamble. Not only is Malta one of the world's most important hubs of online gambling, the Maltese are also huge fans of bingo, lottery, football pools, and basically any form of betting or gambling, like horserace betting. They even love to make bets on anything, often having small stakes with each other regarding any topic. Malta might be a small country, but you'll find four casinos here, as well as a horseracing track.
Casinos in Malta
With the Maltese love for gambling, it goes without saying that casinos come with the territory. The first casino in the archipelago opened in 1964, and today there are four casinos all over Malta, in St. Paul's Bay, Portomaso, Vittoriosa and St. Julians. All of these casinos operate under a 10-year license which is issued by the Lotteries and Gaming Authority.
Dragonera Casino
This is Malta's number one casino. Located in a beautiful 19th century palace with a colonnaded veranda overlooking the sea, this casino, which opened in 1964, captures the old world glamour of the casinos of Monte Carlo. There are 300 slot machines and 18 table games, including American roulette, blackjack, punto banco, three-card poker and Texas Hold'em.
Online Casinos in Malta
Malta has a respected name in the remote gambling market and is one of the most popular jurisdictions for online casino gaming. Being a country on the "White List" makes it attractive to operators, but also its infrastructure and security makes it a trusted and well-regulated gambling market. As a result, there are numerous online casinos operating from the small Mediterranean country.

It's also the very first European country that handed out licenses for not only online gambling sites, but also for mobile gambling.
Some of the world's most popular online gambling sites are licensed from Malta, like All Slots Casino, as an example.
Sports Betting in Malta
Because the Maltese love gambling, you're certainly going to find a healthy dose of sports betting. Pari-mutual gambling and betting on horseraces are big on the islands, with a famous horse track on Marsa, which attracts thousands of fans the world over. You can make bets at the racetrack at the bookmakers who are licensed by the Malta Racing Club.
Online Sports Betting in Malta
Since Malta is a key player in the online gambling world, it goes without saying that you'll find some of the top sports books there, like Betfair and Bet-at-Home, which operate from servers located in Malta offering betting services to sports lovers the world over. Because of Malta's reputation and modern infrastructure, it's become one of the most popular choices for bookmakers looking to set up an online sportsbook. In the case of racehorse betting and remote gambling, this is also available under a class 2 license.
Bingo in Malta
Bingo is big in Malta, and has been for quite some time. It's better known as tombola here, and is based on the Spanish variant of the game. Bingo here is more about playing in the community and players of all ages attend games hosted by local operators in the community. Prizes may not be millions, but they're still very attractive non-the-less. There are five bingo halls on Malta: Valletta, St. Julians, Bugibba, Paol and Sliema.
Online Bingo in Malta
There are quite a few online operators licensed under Malta gambling laws, either as standalone bingo sites or online casinos with bingo games on offer. Some of the most popular online casinos in the region, such as Unibet Bingo are licensed in Malta. Local players are not banned from online gaming on local sites like in other areas, so they are free to access any site with legal bingo, even if they're licensed from within Malta, under the local gambling regulations.
Poker in Malta
Poker is perhaps that king of casino games and its popularity is just as apparent in Malta, where the country's four casinos all host variants of the iconic card game. It's possible to find games of Texas Hold'em, no limit Hold'em, Stud Poker and Omaha. There is also a no limit Hold'em poker tournament, which runs on a yearly basis at the Portomaso Casino, which came back on the scene thanks to popular demand.
Online Poker in Malta
There are plenty of options to indulge in some online poker in Malta. PokerStars.eu are licensed by Malta, as are Unibet Poker, so they're plenty of online poker going on in Malta. There are several options from this jurisdiction for the game, and thousands of players join in the fun by accessing Maltese online poker rooms or international poker tournaments.
Lottery in Malta
Lottery in Malta is regulated by the Lotteries & Gaming Authority (LGA). The organization oversees all gambling activity in the country and is also responsible for issuing licenses and currently license more than 500 gambling sites in Malta.
The National Lottery was established in 1934 as a Government monopoly, and before February 2004, all the National Lottery games were under the responsibility of the Pubic Lotto Department. However, Maltco Lotteries Limited received the exclusive license to operate the National Lottery games.
However in 2011, there was an international public tender for the concession of rights of the National Lottery Games: Lotto, Super 5 and Grand Lottery. Maltco Lotteries Limited succeeded in its bid and was awarded the 10-year concession and the Government of Malta a 10-year license granted by the Lotteries & Gaming Authority in 2012. Today, the LGA regulates Maltco Lotteries Limited's operations. The National Lottery Licensee contributes towards the Responsible Gaming Fund and Good Causes Fund.