Gambling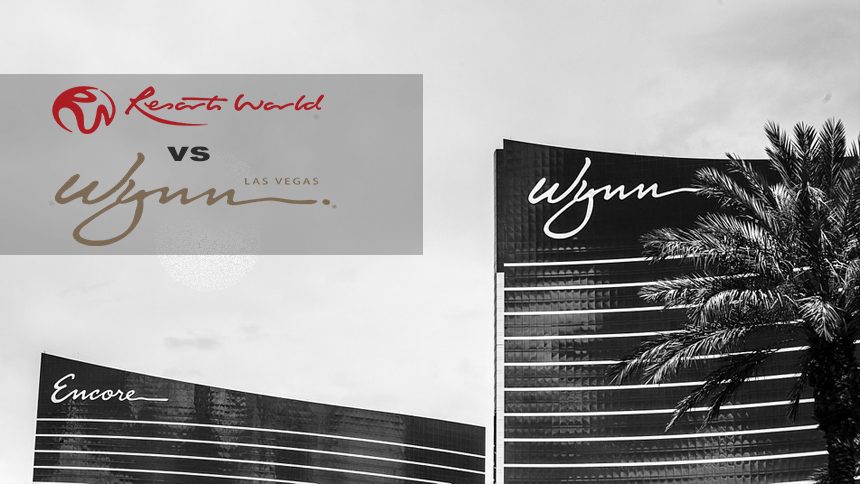 Wynn Resorts Accuses Genting of Copying their Design with Resorts World Las Vegas
31st January 2019
If you're up for a story full of controversy you're in the right place. It was only yesterday that Wynn Resorts made an accusation that the new Resorts World Las Vegas design by Genting Group was a copyright infringement. If that proves to be true, then the Malaysian operator will truly have to reconsider their project plan. There's no mercy for copycats. Let's take a look at the story as a whole.
Although Wynn Resorts have lost a lot of credibility, partially because of the former CEO leaving the organization he built after sexual harassment allegations, they might feel cheated should their latest accusations of Genting Group prove to be true. It's a dog-eat-dog world out there and copying infringement is not the way to go about it.
If you want more stories about Wynn Resorts, check out the latest online gambling news for all the hottest gambling-related stories.
Is Resorts World Las Vegas Nothing More than a Copy?
Following Genting Group releasing their plans for a $4bn property, Resorts World Las Vegas, Wynn Resorts have accused them of copying their own idea.
Only last month in December, Wynn filed a complaint to the federal Las Vegas court stating that the design for Resorts World is substantially and confusingly similar to its own.
In the statement, Wynn Resorts CCO, Michael Weaver, said the following:
"Resorts World Las Vegas' initial design had elements which had similarity to our resorts in Las Vegas, Macau and Boston.
"The new design changes offered by Genting will resolve the concerns we expressed about the similarity of the design."
The complaint referenced a concave facade and horizontal banding above and between lines of glass panes, which give Wynn its recognizable appearance.
The property is set to be constructed across the street from Wynn and Encore casinos.
Now, here's a few words from Michael Levoff, who is the Senior Vice President of Public Affairs and Development at Genting:
"While the company believes the design to have had differences with Wynn and Encore's once fully realised, after further consideration and conversations with the Wynn team, we have directed our design team to make several changes that will clearly differentiate the two properties."
Do you think that Resorts World Las Vegas is just a rip-off of Wynn Resorts' own design? Let us know in the comment section below.