Gambling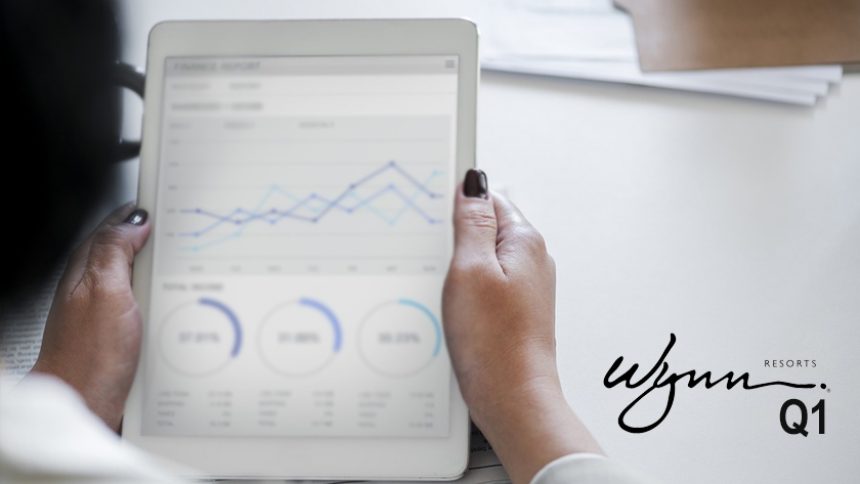 Take a look at the Wynn Resorts Q1 Results
15th May 2019
In this article, we'll be taking a look at the drop which mega-corporation, Wynn Resorts, took. The results for Wynn Resorts Q1 were not all that brilliant, with mixed results coming especially from Macau operations. Las Vegas was not brilliant either. Let's take a look.
By checking out the latest online gambling news, you can find even more gambling articles on Q1 results, with many multi-national companies taking dips and others highly satisfied with impressive Q1 results. Feel free to head on over there now to check it out for yourself.
The Stunning Wynn Resorts Q1 Results
Whilst comparing year-on-year revenue for Wynn Resorts, the company dropped 4% to $1.65bn. These Q1 results had a great deal to do with the operations which are taking place in Macau.
The adjusted EBITDA decreased to $494.8m. That's a 12% drop.
Within the company, there were some positives to take note of. Wynn Resorts Q1 saw casino revenue increase to $623.2m. That's a 10% rise. On the other hand, Wynn Palace also got to see a 9% increase for operating cost, taking it to a total of $726.6m.
Now, we will take a look at the figures in Macau. Wynn Macau saw a 15% decrease in operating revenues. That took them down to $523.9m. Another massive drop was for casino revenue, taking it to $450.2m following a 17% fall.
As for Las Vegas, the operations also suffered over there. Both the operating revenue and EBITDA fell, with an operating revenue of $401m, Las Vegas operations decreased 7%. To fall together, EBITDA decreased 24% to $108.3m.
Currently, Wynn Resorts is constructing Encore Boston Harbor, which is a casino being built in Everett, Massachusetts. The planned resort will include a hotel, casino space, retail offering and food and beverage outlets. The total project budget is estimated to be $2.6bn.
The company is also in the process of constructing a 430,000 square foot meeting and convention facility at Wynn Las Vegas.
Do you think the company has what it takes to improve Wynn Resorts Q1 results for the coming quarter? Let us know how you think Wynn Resorts will do for Q2 in the comment section below.