Legal Gambling Aspects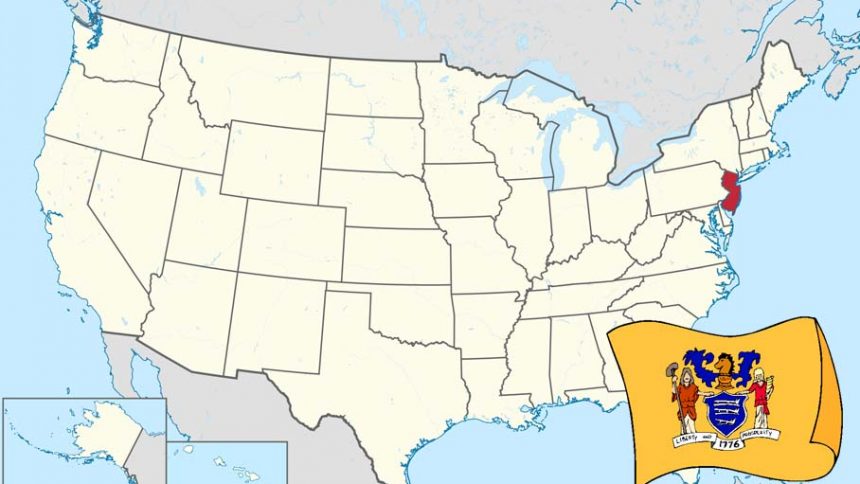 New Jersey Gambling Laws and Regulations
14th June 2016
New Jersey gambling laws and regulations are of significant importance as New Jersey is known as the second most important gambling destination in the US after Nevada. New Jersey's gambling industry has flourished with the establishment of glamorous casinos by the Atlantic City boardwalk. Atlantic City is the Vegas of the east coast with such major casinos as Trump Taj Mahal, Tropicana, Borgata, Caesars Atlantic City, Harrah's Resort and Golden Nugget.
Despite the fact that Atlantic City casino revenues have fallen sharply lately due to decreasing popularity, the Vegas of the east coast is still charming and continue to serve to many gambling enthusiasts.
New Jersey gambling laws have a different place among the other US gambling laws regarding other states. The reason of the peculiarity of New Jersey gambling laws and regulations is that the very same regulations grant freedom and exert restrictions simultaneously.
New Jersey Gambling History
New Jersey gambling history is one of the most rooted one in the United States. In the first half of the 19th century and even before that, lotteries were the most common types of gambling as the citizens of New Jersey raised money for the military during the French-Indian War and American Revolution as well as the construction of the Queen's College (Rutgers University) and the College of New Jersey (Princeton University) through the sales of lottery tickets.
The other early form of gambling was horse racing betting in New Jersey. The oldest racetrack of the United States of America, Freehold Raceway began hosting horse races in the 1830s. Freehold Raceway became an official horse racing track when the Monmouth County Agricultural Society started to hold an annual fair with harness racing in 1854.
The laissez-faire attitude towards gambling in New Jersey didn't last lost as the New Jersey gambling laws banned pari-mutuel gambling in 1894. Three years after this decision, the citizens of New Jersey voted for the formation of the new New Jersey gambling laws which would ban commercial gambling totally.
Until 1939, all types of commercial gambling were illegal in New Jersey. Nonetheless, the state government didn't keep the harness too tight so bookmaking activities and slot machines were still common in the state. Many NGOs and churches held bingo games. Freehold Raceway kept operating without any serious obstacle.
New Jersey gambling laws and regulations started to loosen the control slowly. The lawmakers of the state re-legalized horse racing betting in 1939 and bingo and raffles were legalized in 1953. In 1975 the first legal lottery which allowed players to pick the numbers of their choice was launched.
Casino gambling in New Jersey didn't feel the air of freedom until 1976 when citizens voted for legalizing casino gambling in Atlantic City. After that point New Jersey gambling history became identical with the Atlantic City gambling history. Just after the legalization of casino gambling in New Jersey, Resorts Atlantic City opened its doors to gambling enthusiasts of New Jersey in 1978.
In 2012, New Jersey Governor Chris Christie allowed sports betting in New Jersey for the state's casinos and racetracks. They could accept bets on professional and college sports except for the college events took place in the state and the games of New Jersey colleges even if the game took place in another state.
New Jersey online gambling industry is one of the biggest in the USA thanks to relatively liberal New Jersey gambling laws. Today, most of the best US online casinos and US online sports betting sites can operate in New Jersey. In 2014, New Jersey state regulators reported revenue over $100 million. This number is increasing day by day as the revenue of land-based casinos is falling sharply. As we mentioned in the Gambling Quotations section previously, New Jersey Assemblyman Ralph Caputa sponsored a bill which intends to force New Jersey online casinos to promote brick and mortar casinos of Atlantic City. Considering the number of closed casinos in New Jersey, it can be inferred that Atlantic City may exist mainly on internet in the future.
Main Points of New Jersey Gambling Laws and Regulations  
New Jersey gambling laws are among the least restricted in the United States. Atlantic City is known as the Vegas of the east coast as it hosts such major casinos as Bally's, Borgata, Caesars, Golden Nugget, Harrah's, Tropicana and Taj Mahal. Although the New Jersey Governor Chris Christie urges businesses to find other ways to attract tourists to Atlantic City, the glamour of luxurious casinos cannot be challenged by any other touristic activity.
As we already mentioned that Atlantic City casino gambling revenue has fallen sharply in the last couple of years. However, New Jersey online casinos are working hard to close the gap created by the decreasing land-based casino revenue. New Jersey grants licenses online casinos easier than any other US state. Therefore, online casino gambling in New Jersey is booming day by day.
Among the most popular online gambling types allowed by the New Jersey gambling laws, online casino gambling, live poker, online poker and sports betting are most significant and popular ones.
If the lawmakers manage to come to an agreement to alter New Jersey gambling laws and Nevada gambling laws, there will be a mutual pool to combine the online casino players of both states in order to increase online gambling revenue.
Legal New Jersey and Atlantic City gambling age is 21. It is legal for minors to go to a casino as long as they do not gamble and consume alcoholic beverages. Moreover, it is also forbidden for minors to remain on the gambling floor. Underage gambling attempt is punishable by a $500-$1000 fine and a six-month driver's license suspension. It is the very first New Jersey gambling regulation that you need to know about if you are searching for how to gamble in Atlantic City for the first time.
Taxes on Gambling Winnings in New Jersey
New Jersey state government imposes 15% tax on online gambling revenue and 8% on the land-based casino gambling revenue. These are the numbers which concern the land-based and online casinos in New Jersey.
Players' gambling winnings less than $10,000 are not subject to income tax. For instance, if you win $13,000 in a casino, the tax will be reduced from the amount of $3,000 only. The rule applies for the lottery and bingo winnings as well.
New Jersey gambling winnings tax rate is calculated based on the amount of winnings. There is no fixed rate as in Nevada.
Major New Jersey Gambling Cities and Casinos
New Jersey casino gambling is restricted to Atlantic City. It is the city where most of the casino gambling activities takes place on the eastern coast of the United States. Therefore, it is impossible to talk about the New Jersey gambling cities except for Atlantic City.
Best casinos to gamble in Atlantic City are mentioned previously. If you like to gamble in a casino with modern design you can go to Bally's. As a matter of fact, Bally's has an American Old West themed part as well. So you have the possibility to swing between the land of cowboys and modern Americans.
Golden Nugget Casino gives the feeling of California's past when gold rush attracted thousands of gold hunters. It is not the biggest casino in Atlantic City; however, it is definitely luxurious enough to give you the feeling of gambling in a golden nugget.
Tuscany style Borgata Casino and the luxurious representative of the Roman Era, Caesars Atlantic City are other fancy casinos in the Vegas of the eastern coast. If you want to gamble in Havana you can choose Tropicana while you have the option to visit the replica of a stunning Indian landmark at Taj Mahal Casino.
Best Online Casino Sites in New Jersey  
According to US online gambling laws and New Jersey gambling regulations, online casino gambling sites which operate within the borders of the state have to obtain proper licenses and demonstrate the logo of New Jersey Division of Gaming Enforcement.
Most of the best US online casinos are not allowed to operate in New Jersey as the off-shore online gambling sites are not allowed to accept New Jersey players. Some land-based Atlantic City casinos as Borgata, Caesars, Golden Nugget, Resorts and Tropicana have started to offer online gambling as well. Atlantic City gambling online offers are up for the fans of the Boardwalk casinos who dwell outside of the gambling mecca of New Jersey.
888 Casino is one of the best online casinos in New Jersey. 888 Casino offers table games, online slot games, bingo games and live poker games. New players enjoy 100% up to $200 online casino signup bonus. If you want to know more about the New Jersey online casino, you can read our detailed 888 Casio Review.
Virgin Casino is also among the best New Jersey online casinos. Virgin Casino is the sister brand of the famous European online casino Virgin Games. It offers wide variety of games from online slot games to table games and 90 ball bingo game. Virgin Casino offers $100 online casino cash back bonus, daily prizes and special day promotions. You can read our Virgin Games Review which offers similar promotions, games, and prizes as Virgin Casino.
Best Online Poker Sites in New Jersey
Best New Jersey online poker sites have official licenses to serve New Jersey residents. One of the most popular live poker sites in New Jersey is Party Poker. Party Poker players receive $20 upon registration to get to know the best online poker games in New Jersey without spending a lot of money. There are WPT tournaments, daily prizes and special games to offer a high-class online poker experience for New Jersey players. Here is the detailed Party Poker Review.
PokerStars is the most famous online poker site operating in New Jersey. PokerStars brand is represented by such football stars as Neymar Jr. and Cristiano Ronaldo. It is by far the biggest online poker site in the world. New Jersey players can enjoy free $20 online poker welcome bonus and 100% up to $600 first deposit bonus in order to try this outstanding online poker site. It offers wide range of tournaments which are appealing to every kind of poker player in the world. There are live events, VIP tournaments and world tours to take poker to every corner of the world. If you want to know more about PokerStars, read our detailed PokerStars Review.
Another big New Jersey online poker site is 888 Poker. It offers $1 million cash prize, free tournaments and special day events to increase the bar of online poker in the USA. New players receive 100% up to $400 welcome bonus to boost their bankroll. Read the detailed 888 Poker Review to learn 888 Poker payment methods, language options, promotions, restricted countries and more.
Daily Fantasy Sports in Nevada
Is daily fantasy sports betting illegal in New Jersey? Not really as gambling laws are among the most liberal US gambling laws which allow daily fantasy sports betting. Best daily fantasy sports sites can operate in New Jersey as long as they have proper licenses. Such daily fantasy sports as DraftKings, FanDuel, Yahoo and Mondogoal operate in the state without any restrictions. The answer of the question "How to play daily fantasy sports in New Jersey?" is simple: Just go to your favorite US DFS site and register.
One of the most popular DFS sites in New Jersey is Mondogoal. Players can create their teams with real players and join tournaments with amazing prizes reaches up to hundreds of thousands of dollars. Read the detailed Mondogoal Review for more information.
Best Online Bingo Sites in New Jersey
Online bingo is quite popular in New Jersey. Best New Jersey online bingo sites include BingoHall and CyberBingo. BingoHall offers $25 online bingo no deposit bonus to Gambling Herald readers. Special event tournaments and wide variety of creative bingo games render BingoHall appealing, fun, and special for online bingo enthusiasts.  Such popular bingo rooms as Fair and Square, Dollar, Quarter, Crazy and Nickels are waiting for bingo lovers. Read our BingoHall Review to learn more.
Another top New Jersey bingo site is CyberBingo. It is known for creating creative events for almost every special American celebration and commemoration. Flag Day, D-Day, Fourth of July, Thanks Giving, Halloween, Memorial Day, Halloween, Christmas, Easter and more. There is always a festival at CyberBingo. There are $10,000 guaranteed games every month along with free games to master your skills. Read our CyberBingo Review for more detailed analysis.
Best Online Sportsbooks in New Jersey
Although Governor Chris Christie made online sports betting legal in New Jersey in 2012, United States District Coutry Judge Michael A. Shipp ruled all the online betting activities illegal in the state. The NCAA, NBA, NFL, MLB and NHL filed lawsuits against New Jersey to stop giving licenses to online sports betting sites in New Jersey. This war on sports betting in the state proved successful as New Jersey had to terminate the sports betting licenses.
The best way to bet on sports in New Jersey online is wagering bets through US off-shore betting operators. One of the best sports betting sites in New Jersey is Sportsbetting.ag. It is a first class US online sportsbook with wide variety of competitions to bet on, live betting option, mobile and desktop bonuses and plenty of depositing methods. If you love live betting, you can grab your $25 free bet and wager on any team or sportsman you want. Here is a detailed Sportsbetting.ag Review.
Another popular New Jersey online sportsbook is Bovada. At this online sportsbook, you can bet on a range of sports as soccer, football, hockey, baseball, UFC, basketball, boxing, motor sports, tennis, cricket, volleyball, handball as well as eSports, entertainment and politics. It is one of the best sportsbooks to bet on the US Presidential Election. Read the in-depth Bovada Review to learn everything about this successful sportsbook.
GTbets is also a US-oriented online sportsbook. The betting events mainly focus on US sports events such as NFL, NHL, NBA, MLB and MLS. New players receive 100% cash bonus up to $250. Read GTbets review to learn more about GTbets payment methods, language options, promotions and betting events.
Bet Online Lotteries in New Jersey
One of the best lotto sites in New Jersey is IceLotto. Players don't have to fly to California to play Powerball. IceLotto offers tickets for such popular lotteries as Powerball, Mega Millions, Euro Millions, La Primitiva, Super Enalotto, Euro Jackpot, UK Lotto, El Gordo, Lotto649, New York Lotto and Bono Loto. Players need to choose their favorite lotto and numbers, Ice Lotto does the rest. Read Ice Lotto Review to learn more.
Another top New Jersey lotto site is Lotto Palace. Players can play such major lotteries as PowerBall, El Gordo, Euro Millions and Mega Millions. It is simple and straightforward: choose your favorite lottery, select your numbers and the amount that you want to wager, that is all. Need more information about the New Jersey online lotto? Read our Lotto Palace Review to know every detail about this online lotto site and learn how to buy online lotto tickets in New Jersey.