Gambling news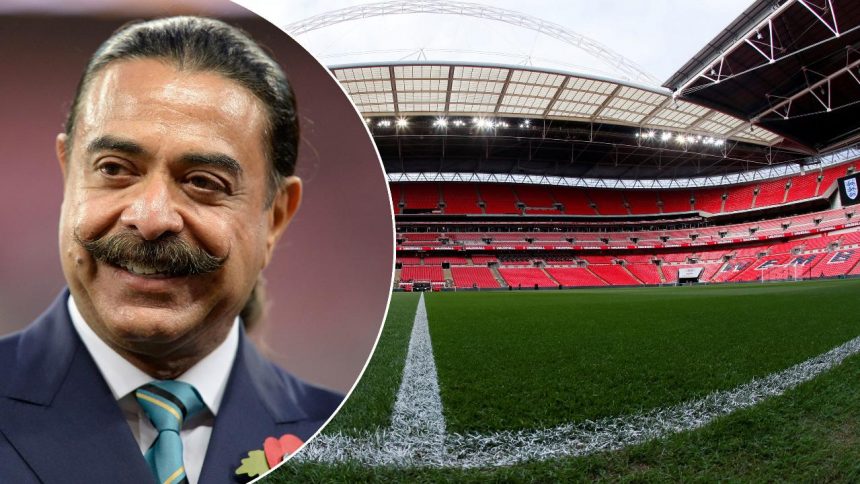 FA Agrees to Sell Wembley Stadium for £600 million
26th September 2018
Over the past few days, reports are coming in on how English football's governing body, the FA, have agreed to sell Wembley Stadium for a reported £600m. So who would buy the national stadium for such a high fee? None other than Shahid Khan, a Pakistani-American billionaire. Could you really see the FA agreeing to such a deal? Well, let's take a look. 
For some more information on the investor, Shahid Khan is the current owner of Premier League side Fulham FC and Jacksonville Jaguars of the NFL. Rumor has it, that the billionaire will become the owner of the stadium come the end of the month. But, whilst all of this develops, there has been no green flag yet. And why is that? Read on to find out what stands in his way.
FA Could Sell Wembley Stadium After Meeting
On the 27th of September, the FA will meet up and take a vote with the board. For the mega-deal to go through, the 10 member board will need to give it's approval. Reportedly, Martin Glenn, the Chief Executive Officer of the FA, and Greg Clarke, the Association's Chairman, will seek to get the committee's unanimous support.
But that's not all. A number of restrictions will also prove true should the deal go through. There will be a ban on Wembley Stadium's naming rights. Not only that, but the FA will have the right to reject sponsorship deals with gambling operators. This move will keep Wembley Stadium free from the gambling industry. So should this deal go through, I repeat, the arena will be exempt from all gambling sponsors.
Gambling Sponsors in Wembley a No-no
Although Shahid Khan made his bid in April earlier this year, the decision for no gambling sponsors came about in September. This follows the decision from the FA to end it's own sponsorship deal with LadBrokes at the end of July 2017. The reason? Well, the FA considered it quite hypocritical to ban players and officials to gamble so they wanted nothing to do with betting themselves.
Within the UK, the football leagues have so many different sponsorship deals. If you want the check out the latest online gambling news, you'll find many articles concerning this. Not only that, but you can also check out gambling's presence in the top-flight leagues. All of this comes on top of the problems the UK is facing with it's increasing number of problem gamblers.
The deal would also stand by more factors, such as the the function of the stadium. Wembley Stadium will continue to host all major sporting events and key FA competitions. Those may include the national team and the FA cup latter stages.
As far as Shahid Khan is concerned, he will not be allowed to introduce Jacksonville Jaguars branding to the stadium, a move which he has been planning according to rumors.