Gambling news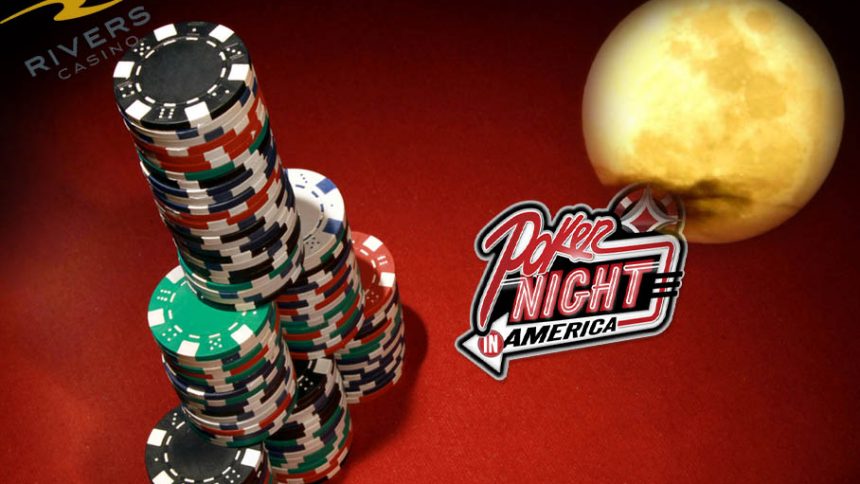 Celebrity Poker Night in America
25th March 2016
The Poker Night in America (PNIA) is coming soon to Pittsburgh's Rivers Casino. PNIA is one of the favorite TV series of the nation featured on CBS Sports Network. The live broadcasting of the Poker Night in America takes place between 2-4 April. The home of the ultimate poker tournament will be Rivers Casino's poker room.
The crazy-big-celebrity poker party starts at 8 pm on the 2nd of April and ends at 1 pm on the 4th of April.
Pittsburgh Poker Open
Since the Pittsburgh Poker Open (PPO) featuring the Poker Night in America, local poker fans will have a chance to take part in the tournament with professionals. Buy in tickets are available from $30 per event, and the winnings are expected to be amazing, over $300,000. The game by the final table of the Pittsburgh Poker Open will be filmed by Poker Night in America.
Celebrities Who are Expected to Appear at the Poker Night in America
Jennifer Tilly
The beautiful American-Canadian actress and poker player is promised to be there. She won the World Series of Poker bracelet and she is famous for her big victory in 2005. That was the date when she gained the World Poker Tour Ladies Invitational Tournament title.
Maria Ho
She is not only a professional poker player but also a television personality. She played at the final tables of World Series of Poker three times. Her poker earnings are over $2.6 million.
Shaun Deeb
The young American professional poker player from New York will also take part in PNIA. He owns three titles of World Championship of Online Poker along with seventeen titles of World Series of Online Poker.
Matt Glantz
The Pennsylvanian player has six different tournament titles and over $6 million earnings in his poker career. He is in cooperation with Rush Street Gaming, the reputable casino operating company.
Matt Brady
The Pennsylvanian poker player with the title of the 2008 Aruba Poker Classic and 5 other titles.
Alec Torelli
The Californian professional poker player – and also a cash game specialist – who won over $1,500,000 in a live tournament last year.
Jack Scahnbacher
A local celebrity of Pittsburgh's poker community. He earned more than $1.4 million during his career and has 3 career titles.
Things to Know About Rivers Casino
So the place where all of these poker Gods and Goddesses will gather is Rivers Casino. The premier gaming destination of the area became popular with 2900 slot machines. Offering wide variety of games and exclusive bars, Rivers Casino is a real 'jewelry box'.
The place is also famous for the huge amount of jackpot have been won there. During the years, over $542 million have been awarded to the lucky ones. The casino opened back in 2009 and got a title of The Best Place to Work in the Pittsburgh Business Times.