Gambling news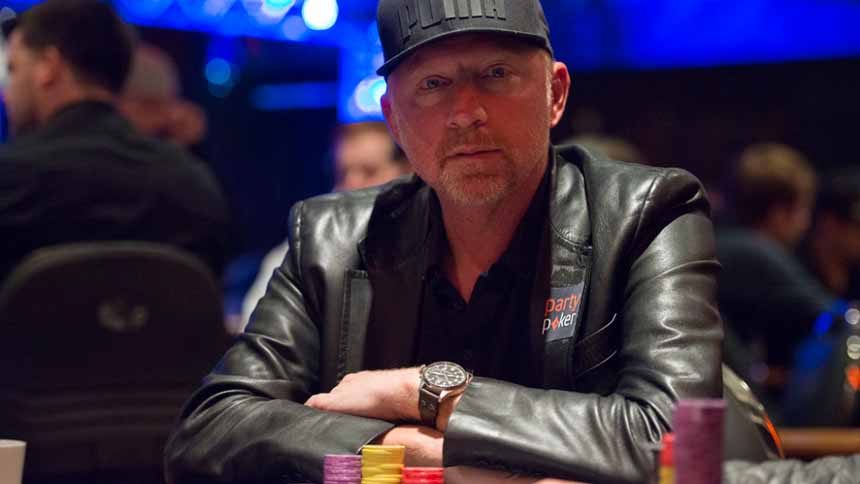 Boris Becker Became a Poker Ambassador – From Tennis to Texas Hold'em
27th April 2020
Image source: Flickr
Boris Becker will return to the world of online poker in 2020. The Tennis phenomenon had a lot of ups and downs in his career. But now, GGPoker and King's contracted Boris to be the face of their online products, as an ambassador. In this short article, we will take a look at what led him from tennis to poker. Also, you can learn where you can meet him in the near future on virtual platforms.
If we talk about Boris Becker, we talk about a real celebrity, not just a sportsman. The 52-year-old tennis legend retired in 1999 with unbelievable achievements behind his back. He learned to play tennis in his home town Leimein, Germany. He joined a team in '74 and by '75 he was in the Baden Team Association as a junior member. From that point, he won the matches after each other, qualified himself as one of the best junior tennis players in the world. His professional career started in '84. Between 1984 and 1999 he won the Australian Open, the US Open, the Wimbledon, the Grand Slam, and other countless tennis tournaments. However, his most memorable achievements that he won the tennis major six times and he was also the Number 1 tennis player in the world for a while.
Becker was the coach of Novak Djokovic for years
After his retirement he stayed in the world of tennis as a coach, he trained more than 25 outstanding tennis players. Even more, he was the trainer of Novak Djokovic between 2013 and 2016. He became popular with his unique playstyle which represents his attraction to ventures (just like his bankruptcy in 2017).
How Boris Becker's poker career has started
Boris Becker loves risk-taking. Both his tennis matches and his later career and trainee choices reflect this. He was a desperate poker player with a huge online experience. Thus, from 2007 to 2013 he was a celebrity member of the PokerStars' professional poker tournaments, he also became the ambassador of the PartyPoker for a while. He started as an amateur in 2008 in Monte Carlo, but he made it to the World Poker Tour and finished in the 40th place. It doesn't sound too epic, however, this placement meant him $40.000. In 2011 he finished in the 97th place in the European Poker Tour, which worth €8000. Later in 2013, he returned to the ETP's tables. This time, he ended up in the 49th place and won a €15.000 prize money.
His total earnings from poker tournaments are more than €100.000 which doesn't make him a world-class poker player but still a huge amount as a tennis player.
GGPoker and King's Introduced Becker as their new Ambassador
GGPoker and King's made an announcement last week that their official ambassador will be Boris Becker from this year. Boris's presence on online platforms will boost the mood of the players. Also, during the WSOP Super Circuit Online Series, he will advertise the brands. Boris Becker said that he is thrilled that he can play in the colors of these fascinating sites. Even more, he thinks he has a significant chance to achieve victory in the upcoming poker tournament. He said: "With the WSOP Super Circuit Online Series just around the corner, I'm hoping to add a WSOP Circuit ring to my Grand Slam wins."
GGPoker is also happy that they can welcome Boris in their team. The site's spokesman also mentioned that they hope that Boris will play at the poker tables with the desire that we saw from him in tennis matches. Anyhow, they made a good decision since there are only a few celebrities or sportsmen who are creditable poker players as well.
If you would like to see Boris Becker in online tournaments at your virtual poker table stay tuned with the latest gambling news, where we share the most interesting happenings in the world of poker each week.