Blackjack Guide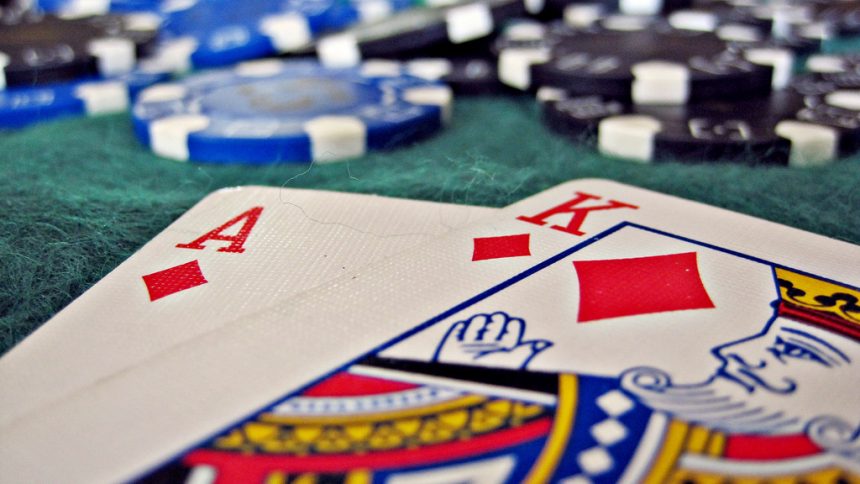 Basic Blackjack Strategies
26th January 2016
Basic blackjack strategies are here help you to win the amount of money you dream of.
As a second level on your blackjack learning process, you can think about using basic blackjack strategies to make the game much more fun and maximize your chances to win. If you decided to use charts, you should look for particular patterns, bearing in mind that charts can be varied depending on the rules of the game.
Tips for the Ultimate win, Use Strategy Charts
Basic Strategy Rules:
First and most important of all, don't overbet.
Read the limit sign and play according to your budget.
Preferred blackjack games are 3 to 2 instead of 6 to 5 because the second one is less advantageous for you.
Never take insurance while playing.
In that case if there is no row for splitting (5 – 10) you should look up your hand as a hard total (10-20).
When you can't split because you are not allowed to re-splitting, do the same as in the second case, look up your hand as a hard total.

The easiest Blackjack strategy is called the Single Deck strategy, which is really the most basic one. After analyzing the pattern, it is visible that blackjack could be one of the most profitable games to play.  If you use it, you can neutralize the 5% advantage the casino has normally over the inexperienced gambler. So the focus is on the dealer's upcard and the cards in your hands.
All you have to do is follow the blackjack strategies as the first chart suggests. Practically, when you have 8 in your hand you should double on 5 to 6, otherwise hit. Or when you have an Ace 8, the only solutions are doubling on 6, or standing and in that case if you are holding two Aces, you should always split.
Single Deck Strategy
Talking Charts
If your numeric skills makes you crazy, there is something else for you instead of analyzing table charts. Here are some tips in terms of splitting, doubling, hitting or standing for those, who prefer letters to numbers:
Always do                                                            
Split Aces and 8s                                           
Split 7s against the dealer 2-7s
Double hard 9 against the dealer's 3-6s
Double soft 15-16s against 4-6s
Hit hard 11s or less
Hit soft 17 or less
Stand on soft 18 or more
Never Do
Split 5s and 10s
Split 4s if double after split is not allowed
Further Rules for Perfectionists
If the dealer hits a soft 17, all you can do is:
Surrender 15, two 8's and 17 against the dealer's Ace
Double 11 against the dealer's Ace
Double soft 18 against the dealer's 2
Double soft 19 against the dealer's 6
Now, you are ready for being a 'basic blackjack strategies for beginners expert', so go ahead and be the king of the game with a glass of whiskey in your hand. Good Luck!
You can also read our Blackjack for Beginners guide if you want to learn the basis of Blackjack.