Gambling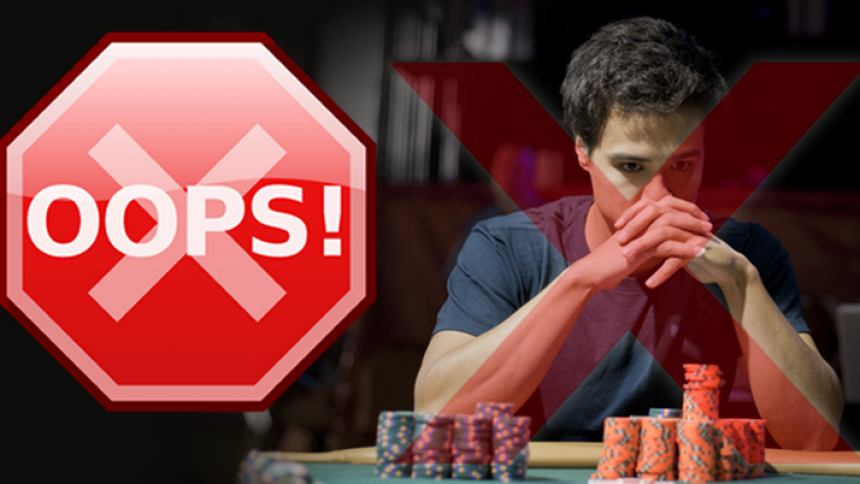 Avoid these 7 Mistakes Usually Made in Casinos
17th July 2019
Although it is not always easy to influence the way a game goes or the hand you receive, what can be a positive is learning how to avoid any small giveaways and make sure that you have the best knowledge going to the table. Here are some tips to help you avoid 7 mistakes next time you play at a casino. Let's take a look.
Before we jump straight into all the do's and don'ts in the gambling industry, let us remind you to take a look at the latest online gambling news. On that page, you'll be able to find all the hottest gambling-related stories. Feel free to head on over there now.
7 Mistakes to Avoid at the Casino
Without further ado, let's take a look at the 7 tips we have compiled:
Setting Unrealistic Expectations
Exceeding your bankroll
Failure to improve gaming strategies
Skipping terms and conditions
Gambling under the influence or Alcohol or drugs
Visiting Shady sites
Not maximizing bonuses
Setting Unrealistic Expectations: The stereotypical way of looking at gambling as a "get rich quick" scheme is a lie. The truth about gambling is that by exercising patience and avoiding placing too many wagers at once, you will be avoiding the popular belief of winning millions in a couple of hours.
Exceeding your bankroll: By setting up a budget and keeping to it before you go online or into a casino, you will lose only what will be on the budget to be lost. Chasing losses never works and will only result in a headache or unnecessary losses later on. Stick to the budget.
Failure to improve gaming strategies: Online gambling is different from traditional casinos so the best idea to do is ditch your strategies which are no longer working and try something new. A good way to make use of this is the no deposit bonuses several casinos offer.
Skipping Terms and Conditions: Make sure you read all the terms and conditions in order to avoid any unpleasant surprises later on. By doing this small act, you will be prepared for anything, especially with the wagering requirement casinos use.
Gambling under the influence of Alcohol or Drugs: Very rarely will alcohol or drugs make you a better player. Truth be told, gambling requires all of one's attention so leave the drugs and alcohol alone and try to make sure that your mental state is healthy and not too emotional.
Visiting Shady Sites: Despite harsher rules in most countries because of regulatory bodies, shady gambling sites are still out there. To avoid using any shady sites be sure to use background checks.
Not Maximizing Bonuses: Some players do not use any gambling bonuses or other offers which casinos generate, and this is a big mistake. To make use of these bonuses is totally for free and it is just a way for the casino to keep you interested. Be sure to take advantage of this.
With all that's been stated, we hope that these tips will help you avoid the 7 mistakes which most players make.