Gambling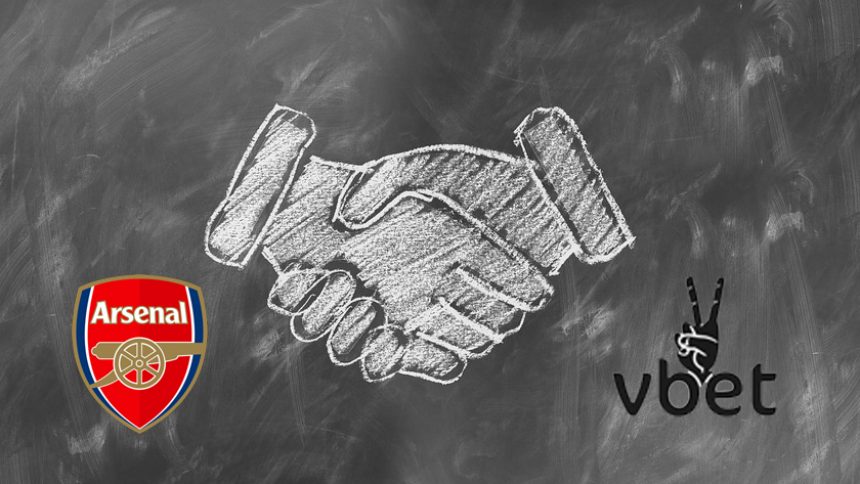 Arsenal FC announce new partner, VBet
25th June 2019
According to the most recent reports, Arsenal FC have just announced their newly formed partnership with VBet. The deal will see the football club get a new official betting and gaming partner until 2022. This is reminiscent to the partnership formed between BetVictor and Liverpool. Let's take a look.
By checking out the latest online gambling news, you'll be able to find all the hottest gambling-related stories out there. Not only that, but we also have shreds of information such as lists related to gambling and also guides to help your game shine. Feel free to head on over there now to see for yourself.
VBet Pairs Up with Arsenal FC
VBet, who are run and operated by BetConstruct, will have full access to first-team players to create contest distributed across social media platforms for Arsenal fans to enjoy.
Not only that, but the operator will also become the official presenting partner of "The Breakdown," an analysis show presented by former Arsenal player Adrian Clarke, available on Arsenal Player.
The Commercial Director of the company, Peter Silverstone, stated the following:
"We are delighted to welcome VBet into our family of official partners."
VBet's Founder and CEO, Vigen Badalyan, had his own say on the newly formed partnership with Arsenal FC:
"Everyone at VBet is delighted to be Arsenal's global betting partner for the next three years.
"By building our own software and doing everything in-house, we can offer supporters an innovative, easy and safe experience that has responsible gambling at the heart of the brand."
Do you think that the partnership between VBet and Arsenal FC will be a healthy one? Will the football clubs' riches go up and budget for each season increase? These are questions that can only be answered through time.
We at Gambling Herald will keep a close eye on Arsenal FC and see if this new partnership will prove to be a successful one both ways.