Gambling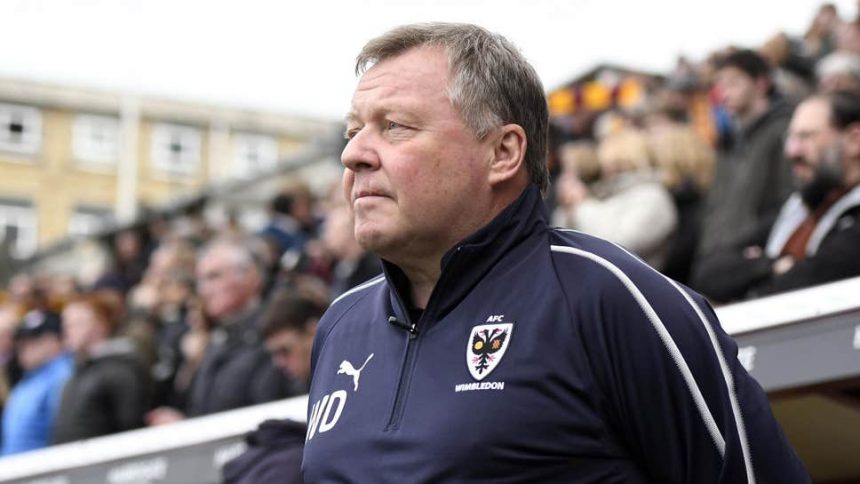 AFC Wimbledon Sack Manager for Breaking Betting Rules
22nd October 2019
AFC Wimbledon have sacked their manager, Wally Downes, for breaching rules of conduct over betting contraventions by the FA. He will be dismissed from his role in charge with immediate effect. Let's take a look.
Before we jump straight into it, you can look up the latest online gambling news for further reference in why it is not alright for a footballer, or anybody who is in sports including referees and commentators, to bet. There have been several incidents over the years, and you can find them all on our gambling directory.
AFC Wimbledon Sack Downes for Betting
Having joined the League One team in 2018 December, the manager was suspended for 28 days last month following an FA investigation which found he had been placing bets on games.
Having re-regulated the rules in 2014, the FA ban anyone employed by a football club in England from gambling on matches.
The charges have stated that Downes placed eight bets on different football games between 2013 and 2019.
AFC Wimbledon have come out with a short statement following his departure:
"Wally leaves on mutually agreed terms and with our sincerest gratitude for his time with the club, especially his invaluable contribution last season.
"While Wally's FA disciplinary process concluded last week, the boards believe a change of first-team manager is the best option to help the club maintain its recent upturn in performances."

Over the past few years, there have been many similar incidents to such a fine. For example, ex-England international and Manchester United legend, Paul Scholes, was found guilty of placing bets this summer while holding joint ownership of League Two side Salford City. He received an £8,000 fine.
Another person involved with betting was Daniel Sturridge, who received a fine when his cousin placed a bet on him having a transfer to Inter Milan with a large sum of money in January 2018. The deal did not go through.